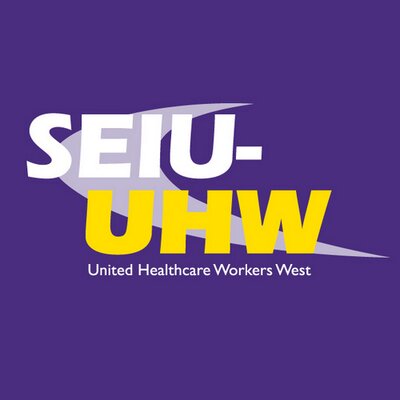 Database Administrator
Data Department
Oakland, CA
Job Description
Position: Database Administrator
Position Summary:
SEIU United Healthcare Workers-West (UHW), with more than 90,000 members, is the largest healthcare union in California. We are caregivers from every sector of the industry, united to win better care for our patients and better lives for our families and ourselves. For further information about UHW, please visit our website: www.seiu-uhw.org.
We are seeking an individual to join the Data Department of this dynamic and fast moving organization. This is a very exciting, demanding and challenging year for us. And we are looking for someone who can hit the ground running.
Major Areas of Responsibility
Serve as architect of Web Client applications

Perform all database administration duties for SQL Server databases

Develop and manage multiple data projects

Mentor data analysts and other data techs in query design optimization and data strategies

Create automation using SQL Business Integration Services to aid in reporting

Create web page/data entry forms using ASP.Net in C#

Design new data structures (e.g., tables, views, stored procedures)

Produce ad hoc applications in MS Access

Write queries

Tune database performance

Recognize changing trends in technology and communicate that knowledge to IT team

Research and recommend new technologies to improve efficiency and performance
Other Areas of Responsibility
Ability to work long and varying hours, including weekends, nights and holidays

Work with Data Group to implement secure systems for sensitive demographic data

Work with network engineers to monitor and correct server "outages"

Provide end user support
Experience and Skills
BS or MS in Information Science

3+ years' experience in SQL – Server writing queries, views, stored procedures, security permissions, and creating tables

3+ years experience programming in C# and .NET (ASP.NET preferred)

Experience with Active Server Pages

Familiarity with Microsoft Access and Microsoft Excel

Familiarity with VBScript and JavaScript

Experience administering IIS

Strong analytic and problem solving skills

Self-motivated with ability to work independently and as a team lead on projects

Wide range of experience in different industries and environments is highly desirable

Experience in union or other nonprofit environment particularly valuable

nterest in and commitment to progressive social change

Qualified applicants must be able to balance multiple demands, be comfortable with aggressive timelines, and quickly change directions when priorities shift.
Compensation
SEIU-UHW offers a competitive salary, commensurate with experience, and a generous benefit package.
Application
SEIU-UHW is an affirmative action employer and encourages applications from all qualified candidates regardless of gender, race, ethnicity, age, sexual orientation, marital status, religion, or disability. Please submit cover letter, resume and at least 3 references to our candidate portal at http://seiuunitedhealthcareworkers.appone.com/.
Contractors and temporary candidates okay to apply.
WHEN APPLYING: Be sure to indicate that you saw this information at UNIONJOBS.COM.