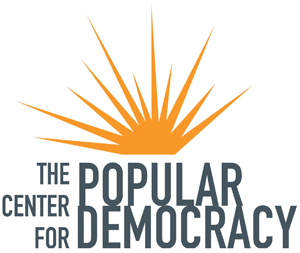 HR Generalist
Brooklyn, NY

Start Date: We are seeking to fill this position as soon as possible with a negotiable start date.
About the Position
Are you a payroll and HR wizard? Do you love juggling a variety of tasks and types of work, without letting anything drop? Do you care about helping immigrants, communities of color, low-wage workers and other constituencies win tangible improvements in their lives?
We're seeking a full-time HR Generalist committed to getting results in a fast-paced environment and able to handle complex competing priorities with a portfolio including, processing payroll, onboarding, benefits management, and compliance.
This position will work closely with a range of individuals within and outside of the organization to coordinate projects and initiatives. He or she must demonstrate effective and efficient project management, and must be capable of exercising initiative, discretion and good judgment. This position will report to the Director of Talent Management & HR.
About CPD + CPD Action
The Center for Popular Democracy promotes equity, opportunity, and a dynamic democracy in partnership with innovative base-building organizations, organizing networks and alliances, and progressive unions across the country. We currently work with 42 partner organizations in 30 states to build the strength and capacity of democratic organizations to envision and advance a pro-worker, pro-immigrant, racial and economic justice agenda. CPD is a rapidly-expanding, dynamic organization that offers an exciting opportunity to drive ambitious policy campaigns and partner with community-based organizations across the country to build political power and win tangible victories that improve the lives of low-wage workers, immigrants, and communities of color.
Responsibilities
Include but not limited to:
Carry out all required tasks relating to employee recruitment/onboarding (posting job descriptions, diversifying recruitment strategies, conducting onboarding for new hires, which includes gathering all legally required new hire documents and relaying information about CPD and its benefits).

Process payroll for hourly and salaried employees for CPD and all hosted projects; answer payroll related questions; maintain and audit time and attendance data; stay current on labor laws in various states where CPD employees live and work.

Participate in the coordination and accurate administration of employee benefits through the full process cycle (assist and liaise with health insurance broker and health insurance to resolve insurance claims and FSA claims, employee enrollment, general administration of health, dental, vision, 401k, group life insurance, and FSA accounts).

Effectively plan and manage employee leaves of absence, short-term disability, FMLA requests, COBRA administration, worker's compensation issues, OSHA requirements, PTO issues, unemployment claims, and other employee matters.

Assist in the development and implementation of personnel policies and procedures. Recommend new approaches, policies, and procedures to effect continual improvements. Maintain employee handbook and operations manual, keeping up to date on best practices and legal changes.

Maintain current employee personnel files.
Qualifications
In this role, organization, people skills, and having a proven track record in HR are paramount.
You should have:
Knowledge and Skills. This person must be comfortable running payroll for around 100 staff in various states, on various payroll platforms. Ability to stay current on Federal, State and Local employment law.

Effective communication skills. The ability to clearly communicate clearly with staff is paramount; especially in fast-paced moments, you'll need to be clear and ask for clarity in return.

Top-notch organization skills. If the books on your bookshelf are in alphabetical order, your notes utilize colors with specific meanings, and you find long to-do lists energizing, we want to talk to you! There's a lot to keep track of in this role, and nothing can fall through the cracks. Meeting deadlines is key.

A sense of ownership. A successful candidate will be responsive but also proactive. Importantly, you're able to work calmly and intentionally under pressure.

A commitment to confidentiality. In this role, you'll have a window into movement and organizational politics– confidentiality is key.
Education and Work Experience
A bachelor's degree in Human Resources Management, Business Administration, or related field and three (3) to five (5) years of Human Resources experience, OR

A master' degree in Human Resources Management and two (2) years of experience in the HR field, OR

Seven (7) years of experience in the HR field, OR

Any similar combination of education and experience.

Professional in Human Resources (PHR) certification preferred.
HOW TO APPLY
Please submit your cover letter and resume through our hiring portal: https://cpd.hiringthing.com/job/59010/hr-generalist
CPD is an Equal Employment Opportunity employer and actively recruits people of color, women, individuals with disabilities and members of the LGBTQ community.
WHEN APPLYING: Be sure to indicate that you saw this information at UNIONJOBS.COM.