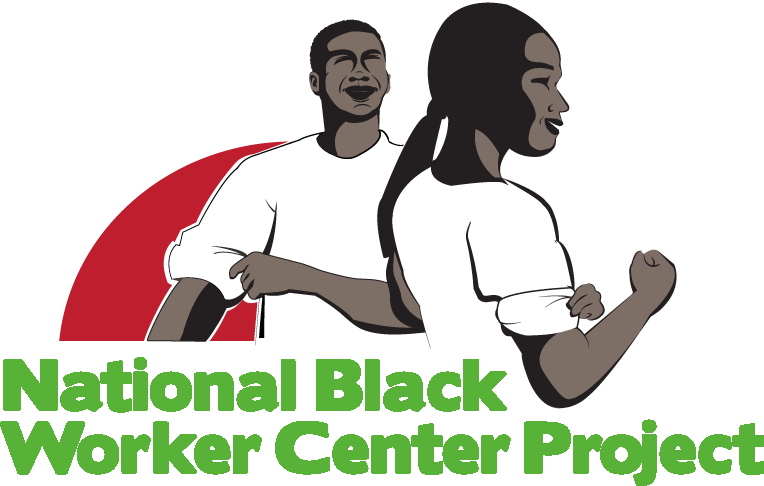 Communication Coordinator
Based in Raleigh, NC

Title: Communication Coordinator
Reports to: Executive Director
Salary: 30-43,000.00 Commensurate with experience
Work Schedule: Full Time
Location: Raleigh, NC
Deadline to Apply: February 28, 2018
ABOUT NATIONAL BLACK WORKER CENTER PROJECT:
In response to disproportionately high levels of unemployment and low wage work in black communities, the National Black Worker Center Project was launched in 2012. The National Black Worker Center Project (NBWCP) is a national network of black worker centers. We support and incubate worker centers who empower black workers to advance their rights and improve the quality of jobs in key employment sectors. We provide education about the impacts of low-wage work and unemployment on black communities, and work to prevent racial discrimination in hiring and other employment practices and policies. Through our network we intervene in the labor market to improve racial and economic employment conditions. Partnering regional black worker centers are located in Los Angeles, CA, Chicago, Il, New Orleans, LA, Baltimore, MO, Raleigh-Rocky Mount, NC, Greenville, MS, Washington, DC and Oakland, CA. Our network is comprised of membership-based, and member-driven organizations that utilize a combination of leadership development, organizing, policy advocacy, and strategic communications to build power to address the black job crisis.
POSITION SUMMARY:
Innovative position for an exceptional communicator with demonstrated interpersonal skills. Communications Coordinator will oversee NBWCP's online presence including development of content, and layout. Manage all social media outlets, create and maintain social media calendar. Coordinate and oversee daily programs that align with NBWCP's mission. Assist in creating reports, surveys and infographics. Must have an understanding of the nuances of the Black experience. An ideal candidate should be able to develop and schedule program activities as well as create and execute a national social media plan.
OVERVIEW OF RESPONSIBILITIES:
The NBWCP Communications Coordinator works to create, execute, and lead external and internal communications plans as a part of economic justice issues, and organizing campaigns. The Communications Coordinator serves as the communications liaison between NBWCP, its network and allies to manage message coordination, and help build long-term organizational capacity.
DESCRIPTION OF DUTIES:
Design and execute communications campaign plans and strategies;

Craft messages that build narratives for issues campaigns;

Organize, create and lead communication trainings for affiliates;

Identify the most influential reporters and bloggers, and work to build strong relationships with them;

Generate, monitor, disseminate, and rapidly respond to press coverage of workers' issues;

Identify opportunities to cultivate and garner media coverage for NBWCP issues and campaigns;

Develop, write, edit and distribute internal and external campaign communications materials, such as campaign communication tool kits, emails, and other materials as necessary;

Strategically utilize broad communications platforms, such as, blogs, Twitter, Facebook, YouTube, Action Network, and other online, social media, broadcast and print communications;

Produce regular reports on activity and background materials for internal and external use;

Be a communications liaison:

Serve as the primary/initial communications contact for NBWCP.

Work with field staff, PR consultants and affiliates to integrate internal and external communications into issues campaign plans.

Supervise Social Media intern(s) to integrate digital communications with overall media message plans and strategies.

Perform other duties as assigned.
QUALIFICATIONS:
BA or BS in relevant field is required;

At least two to three years of relevant work experience and demonstrated success in relevant areas especially social justice or issue campaigns;

Knowledge of and commitment to issues affecting working people;

Demonstrated experience drafting a communications plan and conducting media relations;

Excellent writing skills;

Demonstrated ability to create and execute email and social media campaigns;

Demonstrated ability to manage multiple tasks and work under tight deadlines;

Talent to adapt and learn quickly, and keep others informed/together in a fast-paced, changing environment;

Well-organized, thorough, and attentive to details;

Strong relationship builder;

Excellent computer skills including internet-based research, proficiency with Microsoft Office Suite, desktop publishing software, and email and social media tools;

Demonstrated ability to work independently within the context of a plan;

Demonstrated experience and comfortability speaking before a group;

Previous experience with African American communities, social movement coalitions, community organizations and other labor related organizations is preferred;

Ability and willingness to work long and extended hours as needed;

Ability to travel.
Writing samples are required.
SALARY & BENEFITS
30,000.00 - 43,000.00 Competitive salary depending on experience. Generous benefits include medical, dental, vision, life and disability coverage, vacation days, sick leave, personal days, 403b employer contributions, and flexible spending program options.
To Apply: Please email a cover letter, resume, recent writing sample, and the names and contact information for three references to info@nationalblackworkercenters.org, with "Communication Coordinator" in the subject line. Application deadline is: February 28, 2018.
National Black Worker Center Project is a project of Movement Strategy Center (MSC). MSC is an equal opportunity employer that does not discriminate on the basis of race, color, religion or belief, disability, gender, nationality, ethnicity, sex (including pregnancy, childbirth, or related medical conditions), gender identity or expression, sexual orientation, or any other status protected by law. Women, people of color, LGBTQ candidates are strongly encouraged to apply.
WHEN APPLYING: Be sure to indicate that you saw this information at UNIONJOBS.COM.