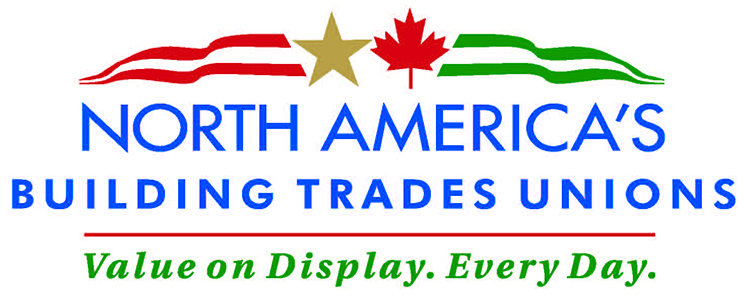 Director of Marketing and Communications
Based in Washington, DC

Position Title: Director of Marketing and Communications
Reports to: Chief of Staff
The Organization: North Americas Building Trades Unions is a Washington, DC based labor organization dedicated to the stability of employment and economic security of organized construction workers in North America. Our purpose is to create more work opportunities, achieve living wages and protect benefit standards, not just for the members of our 14 national and international union affiliates, but for all construction workers.
The important work of NABTU is in the detailed and daily implementation of policy. That work revolves around three crucial hubs of activity: legislative and governmental affairs; field services; and labor-management relations.
Job Summary: The Director of Marketing and Communications is responsible for managing overall brand identity and messaging, as well as all public relations and marketing activities of NABTU. The Director shall build and sustain the organization's reputation for value, quality, reliability, and community relations; as well as being responsible for disseminating the organization's brand identity/messaging to the media, industry leaders, community organizations, policymakers and the general public.
Primary Responsibilities
Manage the organization's brand identity and reputation.

Coordinate brand messaging with communications staff of 14 affiliated organizations via formal Communications Committee.

Provide guidance, support and assistance to state and local council leaders in their marketing and communications efforts.

Create, launch and manage press releases and marketing campaigns.

Secure favorable coverage of organization on radio, TV, and the Internet.

Manage media relations and maximize media opportunities.

Develop strong relationships with media reps.

Ensure that all media opportunities for organization leadership are fully vetted.

Drive organizational strategy and message development, as well as media pitch and announcement strategies.

Develop branding initiatives, internal communications and external media relations.

Develop communication strategies for delivery of organizational culture, strategic initiatives and overall brand identity and messaging.

Write speeches for organization leadership

Assist other organizational departments with development of public policy-related materials, such as Talking Points/FAQs.

Create and manage content for organization website and social media outlets

Develop internal publications such as newsletters, releases, email announcements, planned publications, on-line, intranet, video, special projects and assignments.
Qualifications
Bachelor's Degree or Master's Degree in public relations, business or another relevant field

10+ years of experience in a communications management role

Experience managing and executing campaigns across several communications media

Strong written communication skills, required

Experience with Microsoft Office Suite, required
This position is salaried, and commensurate with experience.
To Apply
Please send résumé, cover letter and salary requirements to: HR@buildingtrades.org.
WHEN APPLYING: Be sure to indicate that you saw this information at UNIONJOBS.COM.