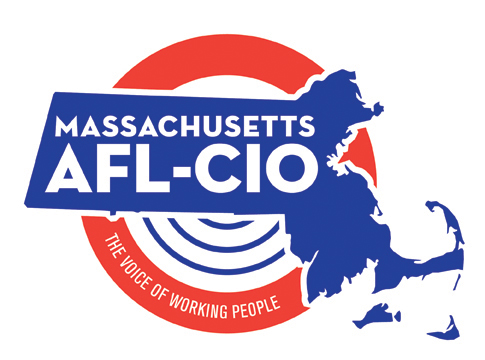 Political and Legislative Organizer
Based in Malden, MA

The Massachusetts AFL-CIO Political and Legislative Organizer helps to carry out the statewide political and legislative field program. The Organizer also helps to build long term capacity and power through organizing -- in particular through mobilization and leadership development -- around issues of concern to our Central Labor Councils, union affiliates, and community partners. At times, the Organizer may be assigned to work intensively in one particular region of the state.
DUTIES
Implement recruitment, logistics, and mobilization efforts for Mass. AFL-CIO legislative and political programs, including voter registration, Labor Walks, rallies, phone banks, GOTV activities, and lobby days.

Help build structures for successful and sustainable member engagement and leadership development that strengthen State Fed, Central Labor Council, and affiliate political and legislative involvement, as well as organizing for the long term.

Coordinate with communications staff to maximize use of social media platforms for networking and mobilization.

Serve as the LAN back-up to the Data Specialist, including data input and information requests; assist with candidate and legislative research, profiling and tracking.

Help develop and implement organizing strategies and educational programs to advance key AFL-CIO programmatic priorities, such as young worker committees and the LaborCAN Constituent Activist Network.

Help coordinate coalition events which strengthen strategic community partnerships; assist with planning and organizing Mass. AFL-CIO state-wide educational conferences and conventions.

Help coordinate regular Roundtables to foster collaboration among staff and leaders from local union affiliates, effectively coordinate State Fed resources, and share best practices.

Other related duties as needed.
QUALIFICATIONS
Dynamic interpersonal skills and ability to build strong relationships with diverse constituencies.

Excellent verbal and written skills.

Grassroots organizing experience in either a community or workplace context and/or political campaign or legislative experience.

Strong computer skills and proficiency with the Microsoft office suite.

Willing to travel within Massachusetts (car and license required).

Willingness to work evenings or weekends, when needed, and at times long hours; ability to work independently while contributing to a strong team spirit.

Familiarity with unions and labor movement structure a plus, and a commitment to building a strong labor movement dedicated to economic, social and racial justice a must.

Experience developing and leading educational programs a plus.
Salary commensurate with experience. Excellent benefits package. To apply send resume, cover letter and writing sample to Lisa Gallatin, Chief of Staff, at lgallatin@massaflcio.org. No phone calls please. Deadline March 15, but applications will be reviewed on a rolling basis.
WHEN APPLYING: Be sure to indicate that you saw this information at UNIONJOBS.COM.