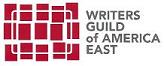 Field Representative
New York City, NY

WGA-East Job Description
The Writers Guild of America, East (WGAE) is a labor union representing professional writers of television shows, movies, TV, digital and radio news programs and documentaries, and content for new media platforms. We keep the public informed and entertained! Our membership also includes producer-writers, graphic artists, researchers, and desk assistants at certain broadcast TV and radio news organizations.
Primary functions and responsibilities:
Work with members to organize around workplace and industry issues including, but not limited to: diversity and equity, industry-wide events and/or campaigns, and workplace actions.

Identify and develop member leaders

Develop new organizing leads, as well as assist in making strategic new organizing campaign decisions.

Ensure consistent communication with representative committees and the full bargaining units through regular emails, phone banking, and in-person 1:1s and events.

Maintain updated lists (including, but not limited to, full bargaining unit lists, union representative committee lists, Action Network mass email lists, and industry-wide leader/ally lists).

Recruit, train and develop stewards.
Qualifications
At least two year of successful union organizing or servicing experience.

Ability to move workers to get involved with the union.

Demonstrated ability to plan and coordinate work activities.

Ability to establish and maintain effective work relationships with co-workers and members.

Demonstrated ability to conduct research and gather information for negotiations, strategy development and other servicing and organizing activities.

Excellent oral and written communication skills.

Willingness and ability to work long and irregular hours and weekends

Ability to develop and execute a work plan
Salary and benefits
There is a competitive and comprehensive benefits package. Salary is competitive and commensurate with experience. Excellent benefits including but not limited to employer paid health insurance, defined benefit pension plan. Women and people of color are strongly encouraged to apply.
Email: Jmolito@wgaeast.org
WHEN APPLYING: Be sure to indicate that you saw this information at UNIONJOBS.COM.