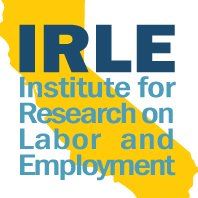 Institute for Research on Labor and Employment
University of California, Berkeley

Public Education Specialist 3
Based in Berkeley, CA

Job Title: Public Education Specialist 3 (4168U) #25735
Job ID: 25735
Location: Main Campus-Berkeley
Full/Part Time: Full-Time
Regular/Temporary: Regular
Department: Institute for Research on Labor and Employment
About Berkeley
The University of California, Berkeley, is one of the world's most iconic teaching and research institutions. Since 1868, Berkeley has fueled a perpetual renaissance, generating unparalleled intellectual, economic and social value in California, the United States and the world. Berkeley's culture of openness, freedom and acceptance—academic and artistic, political and cultural—make it a very special place for students, faculty and staff.
Berkeley is committed to hiring and developing staff who want to work in a high performing culture that supports the outstanding work of our faculty and students. In deciding whether to apply for a staff position at Berkeley, candidates are strongly encouraged to consider the alignment of the Berkeley Workplace Culture with their potential for success at http://jobs.berkeley.edu/why-berkeley.html.
Application Review Date
The First Review Date for this job is: November 1, 2018.
Departmental Overview
The Center for Labor Research and Education (Labor Center) at the Institute for Research on Labor and Employment (IRLE) conducts research and education on issues related to labor and employment. The Labor Center's curricula and leadership trainings serve to educate a diverse new generation of labor leaders. The Labor Center carries out research on topics such as job quality and workforce development issues, and we work with unions, government, and employers to develop innovative policy perspectives and programs. We also provide an important source of research and information on unions and the changing workforce for students, scholars, policymakers and the public.
Responsibilities
Involves designing, conducting, promoting, and supporting the Labor Center's Leadership Development programs, including teaching classes and providing technical assistance and mentorship to partner organizations. Researches and assesses educational needs and interests for targeted public segments, and develops programs, materials, technology and learning approaches accordingly.
Required Qualifications
Salary & Benefits
Salary will be commensurate with experience.
For information on the comprehensive benefits package offered by the University visit:
http://ucnet.universityofcalifornia.edu/compensation-and-benefits/index.html
How to Apply
Please submit your cover letter and résumé as a single attachment when applying.
To Apply, visit: http://apptrkr.com/1318491
External Applicants: Under "Apply Now", choose "External Applicants". Search using Job ID # 25735.
Internal Applicants: Under "Apply Now", choose "Internal Applicants" and log in to Blu using Cal Net ID. Under "Self Service" choose "Careers-View Jobs". Search using Job ID # 25735
Equal Employment Opportunity
The University of California is an Equal Opportunity/Affirmative Action Employer. All qualified applicants will receive consideration for employment without regard to race, color, religion, sex, sexual orientation, gender identity, national origin, disability, or protected veteran status. For more information about your rights as an applicant see: http://www.eeoc.gov/employers/upload/poster_screen_reader_optimized.pdf
For the complete University of California nondiscrimination and affirmative action policy see:
http://policy.ucop.edu/doc/4000376/NondiscrimAffirmAct
WHEN APPLYING: Be sure to indicate that you saw this information at UNIONJOBS.COM.