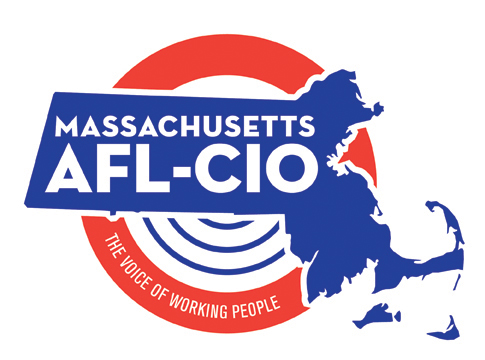 Western Massachusetts Area Labor Federation (ALF)

Field Organizer
Covering between Worcester and the western border of Massachusetts

The Western Massachusetts Area Labor Federation is a coalition of local unions throughout the western area of Massachusetts committed to building power for working people. The organization works to develop and coordinate communications, mobilization activity, and power building area-wide among affiliates and allies. We focus on supporting the legislative, political, organizing, and solidarity goals of the labor movement locally, statewide, and nationally.
The Field Organizer's role will be to:
Implement the Area Labor Federation's Strategic Plan (developed by affiliates and the organization's Executive Board) aimed at increasing power for working people and the labor movement in western Massachusetts

Grow union local and member engagement in ALF programs, activities and priorities, including developing and coordinating educational and leadership training programs, strategic legislative and issue campaigns, and strike support actions.

Build a strong labor political program that mobilizes union members to run for office, elect officials who will advance a pro-working family agenda, and to hold politicians accountable once in office

Build strategic support for local union organizing

Develop a program for coalition and relationship building in the community

Manage media and publications of the organization in conjunction with Board members

Help build an active volunteer base and communication network

Coordinate organization events in conjunction with the Executive Board

Grow affiliation with the organization

Oversee organizational operations and assist ALF officers to implement effective operational, communications, and financial practices.
NECESSARY SKILLS, EXPERIENCE, OR QUALIFICATIONS:
A commitment to the labor movement and an understanding of labor's goals.

Union, political, and/or community organizing experience

Experience recruiting, training, and retaining volunteers

Ability to build relationships with individuals from widely diverse ethnic, racial, age, gender, educational, occupational, and socio-economic backgrounds

Effective group speaking and 1 on 1 communication skills that motivate workers and leaders to take action and participate in organized campaigns

Computer skills, including familiarity with Microsoft Office Suite, social media, and web-based organizing tools

Effective time management skills, including prioritizing and managing multiple tasks, as well as occasionally flexing work time to work evening or weekend hours

Must have a valid driver's license, continuous use of a safe working vehicle, automobile liability insurance, and be willing to travel throughout the organization's jurisdiction on a regular basis. Occasional travel to other parts of the state and/or out-of-state may be necessary.

Must live in the jurisdiction of the organization—between Worcester and the western border of Massachusetts
ADDITIONAL PREFERRED EXPERIENCE & SKILLS:
Work with union leaders and members in political campaigns

Bilingual speaking (Spanish preferred)

Familiarity with Western Massachusetts' political landscape

Fundraising and Grant writing

Desktop publishing
APPLICATION PROCEDURE & DEADLINE:
By January 31, 2018
To Apply
Please submit a cover letter, résumé, 3 references, and writing sample to Aaron Dockser: adockser@massaflcio.org.
In your cover letter please share:
What is your vision for building the labor movement?

Why do you want to be the Field Organizer for the Western Massachusetts Area Labor Federation?

Why do you think you would be effective in this position, citing relevant personal labor movement and/or organizing history?
DIVERSITY & EQUAL OPPORTUNITY:
Our organization is an equal opportunity employer, and we actively seek to build diversity among our officers, staff, and members. People of color, women, LGBTQ, Veteran, and disabled candidates are encouraged to apply.
COMPENSATION: $40,000-$50,000 + Excellent benefits: Salary will be commensurate with experience & qualifications
START DATE: Tentatively February 15, 2019
APPLICATIONS DUE: January 31, 2018
WHEN APPLYING: Be sure to indicate that you saw this information at UNIONJOBS.COM.