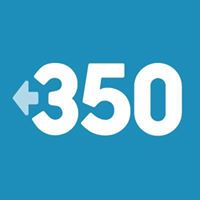 350.org

U.S National Field Team Organizer
Position can be performed from our DC; Brooklyn, NY; or Oakland, CA Office
or remotely in the following states: CA, GA, MD, MA, ME, CO, MT, NY, NC, PA, VT, VA, WA, WI, or Washington, DC

350.org is looking for an experienced National Organizer and leader who is excited to innovate and scale our field organizing strategies in order to build a volunteer-led grassroots climate justice movement and take on the fossil fuel industry.
350.org strives to be an inclusive, collaborative, fun and equitable work environment that brings a variety of approaches to addressing the climate crisis. We're committed to building an organization that is self-reflective, high-impact, innovative and integrates principles of justice and equity into our campaigning and movement-building. Diverse perspectives and experiences improve the way 350.org carries out its work and we value new perspectives, creative ideas and different ways of working. We do our best to make staff positions accessible to all potential team members, regardless of gender, ethnicity, age, disability, sexual orientation or identity. We particularly encourage applicants from communities most impacted by climate change or other kinds of environmental, social, and economic injustice.
If you have suggestions for us on how to do this better, we really value your input and strongly encourage you to write to us at jobs@350.org with the subject line 'Hiring Feedback'.
About 350.org
350.org is building a global grassroots movement to address the climate crisis. Our online campaigns, grassroots organizing, and mass public actions are led from the bottom up by thousands of volunteer organizers in over 188 countries. 350.org works hard to organize in a new way—everywhere at once, using online tools to facilitate strategic offline action. We want to be a laboratory for the best ways to strengthen the climate movement and catalyze transformation around the world. The values that guide and drive our work are listed here.
In the US, 350 fights for a just and equitable world by stopping the fossil fuel industry from continuing to destroy our climate. We do this by helping to build a powerful, multiracial movement to confront and isolate the fossil fuel industry.
About the US Field Manager
350.org is hiring a US Field Manager who can direct a team of lead and regional organizers to recruit, train and support volunteer leaders around the country. This person will develop new organizing strategies to help us grow the size, capacity, diversity and transformative potential of our grassroots base including both strengthening 350's network of 150+ local affiliates and engaging new constituencies and activists networks. This person will do so in the effort to win 350 US campaigns and help build a multiracial grassroots climate justice movement that can overcome the fossil fuel industry and win equitable climate solutions.
Required Qualifications
Proven track record of creating and implement effective organizing strategies, including developing staff organizers, cultivating volunteer leaders, scaling campaigns and supporting ongoing innovation.

Experience in national organizing and being part of a coordinated field team.

Ability to manage, coach, inspire and hold organizers accountable to ambitious goals.

Experience in managing staff from diverse backgrounds.

5+ years of experience in the nuts and bolts of recruiting, organizing, training, and supporting volunteer-led grassroots organizations.

Experience organizing with an orientation to movement building and a broader social justice approach, including working in diverse coalitions, especially in communities of color, low-income communities, and communities impacted by climate change.

Campaign strategy, planning, staff and volunteer management experience.

Experience in designing and running grassroots campaigns to influence decision makers.

Experience developing and implementing distributed organizing strategies and working with networks.

Experience incorporating an equity lens into organizing models and supporting other organizers and allied groups to do so.

Proven ability to work effectively with people from diverse racial, ethnic, class, age, gender, and sexual orientation backgrounds.

Ability to adapt to and juggle evolving and competing priorities, while meeting deadlines.

Comfortable working independently as part of a remote team and communicating over videoconferencing, phone and messaging programs.

Experience creating externally facing, written, verbal and/or visual content for organizing campaigns.

Familiarity or excitement to learn digital organizing skills using new strategies and platforms.

Comfort with databases.

Excellent oral and written communication skills.

Excellent time management & organizational skills and ability to keep track of multiple projects and relationships.

Ability to travel, sometimes as short notice. Although 350 primarily works virtually the job will at times require field deployments.
Desired (but not required) skills and experiences
Experience working on electoral campaigns.

Experience in different distributed organizing and mobilization models.

Experience organizing creative demonstrations, mass participatory actions, civil disobedience and nonviolent direct action.

Experience starting and running a grassroots organization

Fluency in additional languages beyond English (particularly Spanish)

Familiarity with digital organizing skills, social media and distributed platforms.
A typical week in this position could include:
Daily interaction with Lead Organizers to coach them on how best to achieve organizing and campaign goals while building long-term grassroots power.

Work with team members to design an organizing experiment to reach new, diverse constituencies.

Several calls with internal teams on specific projects (e.g. an upcoming action, an ongoing campaign), a call coordinating with other departments, or a check in with your manager.

Attend a virtual strategy session bringing together activists and allied organizations from across a region.

We are looking for someone who is comfortable working both independently and in teams, highly responsive, and able to lead initiatives as well as take direction from others.
Position Type: Full Time
Application Deadline: This job is open until filled, interviews will begin week of Jan 7, 2019
Apply HERE
Start Date: Flexible, ASAP ideally early Feb 2019
Compensation: $70,000 - $80,000 depending on location and qualifications
Location: This position can be performed from our DC, Brooklyn, or Oakland office, or remotely in the following states: CA, GA, MD, MA, ME, CO, MT, NY, NC, PA, VT, VA, WA, WI, or Washington, DC.
WHEN APPLYING: Be sure to indicate that you saw this information at UNIONJOBS.COM.