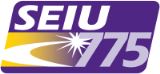 SEIU 775

Organizer for Member Lost Time Programs
Member Programs and Participation Department
Based out of SEIU 775 HQ in Seattle, WA

Reports To: Manager for Member Lost Time Programs
Included in the Staff Union Bargaining Unit (classified in the Organizer Scale) this is a full-time, salaried, overtime-exempt position.
Locations: Based out of SEIU 775 HQ (Seattle)
Description:
SEIU 775 is a fast-growing union committed to uniting the strength of long term care workers and improving the lives of working people.
The Member Canvassing Organizing Internship (MCOI) team leads our union in building the internal strength and political capacity of our union through direct member-to-member outreach. The MCOI team's primary goals are to develop organizing and leadership skills for member Interns, recruit union members to become leaders and activists in our union by signing up as members and contributing to our political accountability fund (COPE), and give members updates and opportunities to participate in events and programs.
Job Responsibilities
The Member Lost Time Organizer will be responsible for:
Ongoing reporting to the Member Lost Time Manager around progress to goals

Turf planning based on organizational needs and capacity

Recruiting union members to join Lost Time teams

Coordinating with other teams within the department around member recruitment, turf planning, logistics, etc.

Developing and running initial training and orientation to Lost Time Program roles

Ongoing live coaching and in-person trainings for Lost Time Program teams

Daily debriefing and numbers reporting with members of Lost Time Program teams

Provide trouble shooting for technical support

Managing the daily and weekly schedules of the Lost Time Program teams in order to hit goals
Qualifications
Experience or proven commitment to working with long term care workers and/or other low wage workers

1-2 years field experience, preferable but not required

Experience or proven commitment to developing leadership within others

Experience or proven commitment to progressive political causes
Requirements
A commitment to building a 21st-Century union movement, to risk-taking, and to the mission, vision, and values of SEIU.

Excellent interpersonal skills, ability to work with people from diverse backgrounds/cultures, ability to work independently as well as on a team

A drivers' license, a car, automobile insurance, and a cell phone with NW regional coverage

Excellent oral and written communication skills in English

Basic computer literacy and a willingness and ability to learn the organization's technology tools

Strong personal planning, motivation, and time management skills and ability to work with people from other cultures and backgrounds are necessary skills

The ability to exercise discretion and independent judgment are considered key components to achieving organizer performance standards

Willingness to work long, irregular hours, including evenings and weekends

Willingness and ability to travel, including frequent travel throughout WA and other locations, including overnight travel and assignments. Travel may be for days, weeks, or months at a time
Compensation: Salary and benefits are set by collective bargaining agreement; pay ranges from low- $50k's to mid- $70k's (actual offer based on experience). 775 staff enjoy top notch benefits including comprehensive health benefits, major medical, dental and vision for employee and eligible dependents, domestic partner benefits, auto and cell phone allowance, generous holidays and vacation policies, and both a pension plan and a 401(K) Plan.
See www.seiu775.org for more information.
To Apply
Submit cover letter, résumé, and three references with current contact information. These may be entered as text, or attached during the application process on the SEIU 775 Career Site.
AFFIRMATIVE ACTION EMPLOYER
SEIU 775 is an affirmative action employer and encourages applications from all qualified candidates without regard for race, color, religion, sex, national origin, age, creed, gender, citizenship status, disability, veteran status, marital status, sexual orientation, gender identity, gender expression, genetics, the presence of sensory, mental or physical disability, or any other discrimination prohibited by law. SEIU 775 works to ensure fair treatment of applicants and employees and actively enforces policies against discrimination and sexual harassment.
WHEN APPLYING: Be sure to indicate that you saw this information at UNIONJOBS.COM.