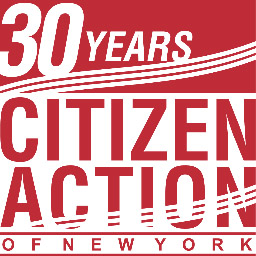 Citizen Action of New York

Statewide Criminal Justice Organizer
Based in Albany, NY

Citizen Action of New York is one of the fastest-growing statewide grassroots organizations in the country. We fight to achieve racial, economic, and social justice, and a society that works for all of us. Our campaigns focus on critical issues like ending mass incarceration, education, voting rights, health care, fair elections, a more progressive tax system. We have won and achieved significant improvements in New Yorkers' lives and have elected many progressive candidates to office. Citizen Action of New York works on both statewide and local issues and has eight regional grassroots offices. We play a leadership role in organizing major statewide coalitions and campaigns fighting for bold policy changes including Fair Elections for New York, #FREEnewyork, #SchoolsNotJails, NY Renews, and the Health Care for All New York Coalition.
Citizen Action is currently seeking an experienced Statewide Organizer to support our criminal justice legislative & policy campaigns. This position is based in the Capital Region (Albany Office) and reports to the statewide Criminal Justice Campaigns Director. If you have strong organizing and campaigns experience, a serious commitment to ending mass incarceration and understanding of the issues, and you like working with a diverse group of people committed to social change, come join our growing organization!
Job Description
Primary duties of the Statewide Organizer are anchoring campaign operations and working in collaboration with central staff and lead organizers in regional chapters develop & implement grassroots strategy and tactics that advance criminal justice policy priorities. Responsibilities include:
Supports the development and implementation of criminal justice campaigns strategy;

Coordinates day to day campaign operations;

Performs administrative duties including use of tracking systems, scheduling of meetings, composing routine correspondence, legislative tracking; and note-taking & regular report-backs;

Engages in writing projects, assists in drafting and editing campaign materials, talking points, organizer toolkits, and other advocacy documents;

Public education & issue education of staff and member/leaders;

Builds and manages coalitions and organizational partnerships;

Helps to coordinate, plan, and execute internal & external meetings, webinars and strategy sessions;

Organizes lobby days, actions, mobilizations, phone banks, media coverage and other activities as part of our criminal justice campaigns;

Supports the leadership development of people directly impacted by mass incarceration in regions across the state;

Supports social media and digital organizing strategy.
Qualifications:
Three to five or more years of experience organizing issue and /or electoral campaigns;

Highly organized and able to work in a dynamic, fast-paced environment;

Excellent verbal and written communication skills;

A creative approach to problem-solving, including strong analytic, strategic and planning skills;

Ability for regular statewide travel, including having a reliable car;

Ability to work evenings and weekends.
Additional Factors: Understanding of criminal justice policy issues. Experience with Microsoft & Google Suites. Familiarity with databases & tracking systems. Knowledge of local, federal, and/or New York State politics is also desired.
Salary and Benefits: Salary commensurate, with experience. Full health benefits.
To Apply: Please submit a résumé and cover letter at: https://nexusmanagement.bamboohr.com/jobs/view.php?id=51.
Citizen Action of New York is an equal opportunity employer and we seek to build an organization that aggressively pursues a racial justice agenda. People of color and people directly impacted by mass incarceration are strongly encouraged to apply.
WHEN APPLYING: Be sure to indicate that you saw this information at UNIONJOBS.COM.