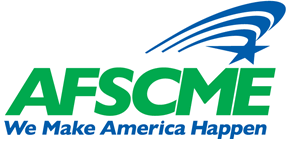 American Federation of State, County, and Municipal Employees

Accounting Clerk I
Financial Services Department
Based in Washington, DC

Accounting Clerk I
Financial Services Department
OPEIU Grade A3
Starting Salary: $40,701
This position processes, reviews and inputs a variety of financial and accounting transactions according to Union and department policies and procedures. Uses one or more accounting software systems, spreadsheets and word processing software to perform required tasks. Additional duties will include:
DUTIES:
Receive, sort and distribute incoming accounts payable mail to AP clerks.

Process invoices, APT's, EAF's and other requests for payment according to AFSCME procedures and policies.

Review of payment requests for proper authorization, completeness, calculation accuracy and agreement to supporting and authorizing documents.

Contact AFSCME staff and/or Vendors to resolve payment issues.

Check for possible payment duplication in the system.

Create voucher batches for inputting.

Input transactions into the accounting software.

Completion of EAF balance detailed schedule (drag sheet).

Filing of invoices and other payment transaction paper in the Vendor files.

Process vouchers for returned checks to be voided and reissue vouchers when required.

Update worksheet for all disbursements and deposits to/from the AFSCME Special Account.

Answer vendor/employee inquiries.

Summarize unpaid invoices on hand by cost center for preparation of accounts payable journal entry.
REQUIREMENTS:
Education & Experience:
High school diploma, two-year college degree in Accounting and 4 years of experience in an accounting environment performing a variety tasks or any equivalent combination of education and experience which provides the required knowledge, skills and abilities.
Skills
Knowledge of AFSCME's accounting processes and related policies.

General bookkeeping knowledge.

Sufficient communication skills to exchange routine information with staff and vendors.

Ability of operate calculator/adding machine and to input data into automated accounting systems and other office equipment.

Ability to use a PC and MS Office software.

Bookkeeping or accounting coursework desirable.

Periodic overtime is required.
Please submit résumé and cover letter to recruiting@afscme.org.
**A Skills Assessment may be required of all candidates.**
Posting Date: January 29, 2019
AFSCME is an equal opportunity employer, and, as such, does not discriminate against an employee or applicant on the basis of race, creed, color, age, sex, national origin, marital status, sexual orientation, gender identity, religious affiliation, disability, or any other classification protected from discrimination under applicable law.
WHEN APPLYING: Be sure to indicate that you saw this information at UNIONJOBS.COM.