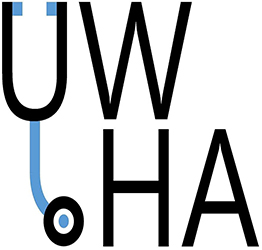 University of Washington Housestaff Association

Executive Director
Based in Seattle, WA

Background:
The University of Washington Housestaff Association (UWHA) represents ~1400 resident and fellow physicians training at the University of Washington and other affiliated hospitals. A board of annually elected, unpaid volunteer residents manages the union. The union is only three years old, and this is an exciting time of building an organization that can most effectively represent a large and varied constituency, interface with numerous university and hospital departments, and help oversee an annual budget of over $200,000. The organization is in need of an Executive Director to continue to develop and oversee the organization.
The role of the Executive Director is to be a resource to the UWHA board and general membership (housestaff), and advocate for them at all times. The Executive Director must often act as a confidential mediator when issues arise. Whenever possible, the Director will work toward mitigating an adverse outcome for the housestaff.
The Executive Director is responsible for:
Ensuring the Articles of the Collective Bargaining Agreement are being adhered to by the Employer.

Organizing and participating in contract negotiations. Currently these are set to occur every 2 years, and negotiations can span several months with 1-4 evening or weekend negotiation meetings per month. This also includes participating in additional strategy meetings to prepare for negotiating meetings.

Organizing (scheduling the space, ordering food, etc.) and attending one monthly UWHA Board Meeting, which may have evening or weekend hours to accommodate resident schedules. May also be asked to periodically organize and attend General Meetings for the entire UWHA membership.

Performing administrative duties for the UWHA. This includes:

Managing the UWHA administrative email account by responding to resident inquiries and concerns; and engaging UWHA board members, union legal representation, and/or university department staff as needed.

Frequently checking the UWHA PO Box located in the University District.

Assisting with the development and processing of a variety of UWHA initiatives including a grant program, child care benefit program, bike fund, etc.

Managing the membership records of the UWHA

Producing reports for the UWHA

Managing and continually developing the UWHA website

Overseeing the election of a new Board each year.

Representing or coordinating representation for housestaff when requested, or when deemed necessary to ensure that due process is being afforded. (see: Weingarten Rights)

Communicating the UWHA Mission Statement via the website and in daily interactions with the members and the Employer.

Educating the membership on the role of the union.

Collaborating with the Board and legal counsel to formulate and draft any grievances that may need to be initiated on behalf of the UWHA or individual members.

Advancing grievances and monitoring timelines so that the UWHA and the Employer remain in compliance.
Additional Duties:
Act as the subject matter expert with regard to Labor Relations and the Collective Bargaining Agreement, including from a historical perspective. Because the union board rotates yearly, it is important for the Executive Director to act as the long-term keeper of institutional knowledge. To that end we hope to find a candidate who desires to make a long-term commitment with UWHA.

Present the UWHA message at the yearly Orientations scheduled by GME in June and July.

Take notes at each meeting and distribute to the Board in a timely manner.

Communicate UWHA "happenings" to the Board on a regular basis so that everyone stays informed on current issues.

Assist in coordination of UWHA representation for various hospital committees.

Act as a conduit for information that the housestaff may find useful, such as articles, reminders of their rights and benefits, etc.

Maintain accurate and up-to-date online files.

Oversee all equipment and property owned and operated by the UWHA; order and purchase supplies as needed.

Assist the treasurer in preparing budgets and financial updates, and communicate any financial concerns to the Board. Manage reimbursements and keep receipts and files for yearly taxes.

Manage the payment of UWHA accounts (lawyer bills, license fees, board reimbursements)

Communicate with UW payroll re: dues collection and other disbursements.

Work with Labor Relations on schedules and agendas for the Housestaff Association Committee meetings.

Assist in the arrangement for special programs at the request of the Board, alongside the appropriate chairs.

Work with the Board to develop communication strategies and business plans as necessary.

Actively recruit future UWHA Board members through nominations and organize elections in line with the UWHA's constitution.

Alongside the immediate past Board members, work with newly elected Board members to foster their knowledge of the UWHA and its Constitution and the role of organized labor in the healthcare setting.

Provide Notary Public services as requested. The UWHA will assist you in procuring a notary license if you do not already have one.

Maintain the Union's standing with the State of Washington and as a Federal 501 c (3) Non-Profit.
Job Description:
This is a FTE position, with annual compensation based on an average of 40 hours of work per week with 4 weeks of paid vacation.

Base Salary is $58,000+. Salary and Benefits are competitive and will be commensurate with experience. We are committed to providing a living wage.

Work hours are generally flexible, with the exception of meetings.

There is no office. The Executive Director will work from home unless attending a meeting. Meetings will most commonly be held at the University of Washington Medical Center, Harborview Medical Center, or in the Capitol Hill neighborhood. So while this is a "remote" position, the selected candidate will need to live in or relocate to Seattle, WA.
Skills and Qualifications
Required: Candidates must be highly organized, independently motivated, and professional; exhibit excellent administrative writing and communication skills, and be comfortable using Microsoft Office and Google products.
Strongly Preferred: Union experience, work experience in the academic hospital sector, familiarity with labor law and practice, website design skills/experience.
There is no degree requirement so long as the candidate has sufficient professional experience.
To Apply
Submit a cover letter and CV via e-mail (PDF preferred) to admin@uwhousestaff.com. Please include two professional references along with their contact e-mail address and/or phone number.
The application deadline is March 31, 2019. Interviews will take place in April; the start date for this position is May 13, 2019.
WHEN APPLYING: Be sure to indicate that you saw this information at UNIONJOBS.COM.