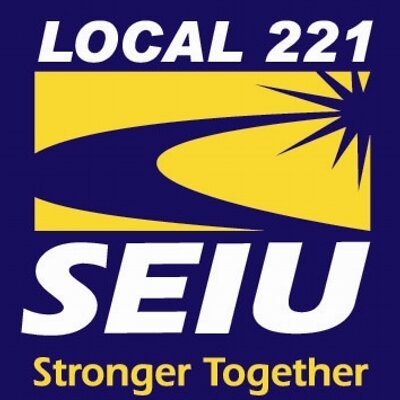 SEIU Local 221

Representation Coordinator and Administrative Support
Based in San Diego, CA

Job Title: Representation Coordinator (RC)
Purpose:
The role of the RC is to provide administrative support and reception duties, while also maintaining a primary responsibility for advocacy center support. The RC shall be generally responsible for fielding incoming calls, conducting a standardized intake process, sending member issues to the appropriate ACO, managing case management in UnionWare, and assisting the ACO with a wide range of clerical support functions, including but not limited to data entry. The RC will also assist the local with a variety of administrative duties, including but not limited to front desk reception. The RC will report to the Staff Director.
Job Classification:
Non-Exempt, Permanent, Full time, 5 days per calendar week, 8 hours per day worked. Salary Schedule:

Non-Managerial Position

BU: PNWSU Represented position
Primary Responsibilities:
The RC performs a wide range of administrative duties within the Local, which may vary according to the needs of the overall program or a specific assignment. Examples of those duties are as follows:
Primary responsibility for the entry, maintenance and accuracy of all case management in UnionWare, under the Advocacy Center program.

Primary responsibility for answering incoming calls, route calls to appropriate staff when needed, conducting case intakes, providing friendly member service and communicating with the assigned ACOs or other staff.

Primary responsibility for creating UnionWare reports on Advocacy cases and trends, to support the Local's bargaining and organizing projects, as well as to report to the International or Local Executive Board as needed.

Primary responsibility for all administrative support, including ensuring paper and supplies are available and organized, faxes, scanning, mailing, printing and drafting correspondence to members and employers using established templates.

Primary responsibility for ensuring that all contracts, employer policies and procedures and other administrative manuals are current and readily available to staff and stewards, in hard and electronic formats.

Primary responsibility for administrative support of all departments (Organizing, Political, and Communications) and special projects or limited term needs arise.

Shared responsibility for coverage of membership coordinator processing duties when needed.

Data entry work when assigned, as needed, and as a secondary responsibility.

Shared responsibility for front desk reception duties, which will vary as needed by the Local. Front Desk reception duties include greeting guests and directing them to the appropriate staff, opening and closing the local, assisting with supply stocking and ordering, ticket sales, and other general administrative tasks as assigned.

All other duties as assigned.
Skills and Abilities
Navigate, maintain and print reports using the Unionware system.

Intermediate skills in the use of Microsoft Office, including Outlook, Word and Excel.

Maintain a positive and professional attitude with members, employers and staff.

Communicate effectively, both orally and in writing.

Handle multiple projects and meet established timelines within a 40 hour work week.

Maintain working knowledge of all SEIU 221 MOUs and Contracts to effectively communicate representational capacity of Advocacy Center and Organizing department.

Bilingual (English and Spanish) skills preferred, including speaking and writing.
Submission Instructions
Use the email below to send us information about who you are in a cover letter and résumé. **Cover letters should describe your qualifications, experience and career goals, as well as a brief description of why you want to work to realize SEIU Local 221's vision for building a strong union.
Submit cover letter, résumé via email, mail or fax to: Christa Fink
4004 Kearny Mesa Rd San Diego, CA 92111 Fax: (858) 560-1299
Email: christa.fink@seiu221.org
Local 221 is an affirmative action employer and encourages applications from all qualified candidates regardless of race, ethnicity, age, sex, sexual orientation, gender identity, marital status, religion, or disability.
WHEN APPLYING: Be sure to indicate that you saw this information at UNIONJOBS.COM.