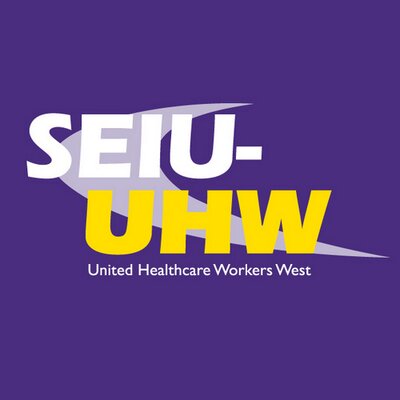 SEIU UHW West
United Healthcare Workers West

Accountant
Based in Oakland, CA

Classification: Full-time, Exempt
Position Summary:
The Accountant performs a variety of professional accounting functions ensuring that all financial data is recorded consistent with established policies and procedures. Under general direction of the Assistant Director, performs several tasks with a high degree of independence and complexity in performing accounting and financial activities for the union. To accomplish these tasks, requires good knowledge of fund accounting, GAAP (Generally Accepted Accounting Principles) & FASB (Financial Accounting Standard Board) principles applicable to non-profit and other organizations as well of basic knowledge of DOL regulations relating to labor unions.
Essential Job Functions:
Prepares consolidated internal and external financial reports by gathering and analyzing information from the general ledger system for division and departments.

Maintains and balances an automated consolidation system by inputting data; scheduling required jobs; verifying data.

Analyzes information and options by developing spreadsheet reports; verifying information.

Prepares general ledger entries by maintaining records and files; reconciling accounts.

Prepare payments by accruing expenses and assigning account numbers when needed; requesting disbursements; reconciling accounts.

Prepare accounting related entries to numerous registers, journals and logs

Prepares / reconciles political contributions entries and reports (COPE, PIC, PAC, etc.)

Review general ledger and accounts payable entries done by other staff

Support accounts payable activities to ensure accuracy and timeliness of invoice creation and entry

Perform monthly bank settlements. Review recurring mandatory payments

Regularly maintain detailed reconciliations of all balance sheet accounts

Provide detailed analysis and explanations of all transactions

Prepare some documentation and assist external auditors

Administer online payment systems for staff, members and vendors

Follow our organizations established policies and accounting processes

Analyze current accounting procedures and make recommendation changes when needed

Develop and implement proper keeping of financial records by making use of current technologies.

Accomplishes accounting and organization mission by completing related results as needed.
Qualifications:
Bachelor's degree in Accounting or equivalent and at least three or more years' experience in accounting.

Formal training in accounting practices and procedures as well of understanding of double entry bookkeeping including journal entries, credit and memo adjustments. General understanding of General Accepted Accounting Principles (GAAP).

At least two years' experience with ERP applications such as MS Dynamics SL (Solomon) or MS Great Plains, MIP, INTAACT, WORKDAY, NetSuite, QB Premier, etc., on a medium to large organization environment, on the Cloud or Onsite applications

Basic and routine mathematical calculations (addition, subtraction, multiplication, division, percentage, and statistics)

Ability to work long and irregular hours, including some weekends.

Excellent punctuality and attendance

Strong computer skills in MS Office application with emphasis in Access and Excel

Exceptional organizational, prioritization and follow through skills and ability to manage the workload volume. Well organized and detail oriented

Ability to work under deadlines and to complete work in a timely manner.

Ability to communicate effectively with a diverse staff, members and vendors

Ability to work independently under general directives and as part of a team

Ability to exercise judgment to solve job related problems

Occasional overnight travel maybe required to union events in out of town locations and facilities,

training and/or work-related issues

Other tasks as assigned
Physical Demands:
Ability to sit at a computer for extended periods.

Able to lift, up to ten pounds.

Able to bend and stoop.

Occasionally lift and/or move boxes with documents weighing up to 20 pounds.
Compensation
SEIU-UHW offers a competitive salary, commensurate with experience, and a generous benefit package.
Application
SEIU-UHW is an affirmative action employer and encourages applications from all qualified candidates regardless of gender, race, ethnicity, age, sexual orientation, marital status, religion, or disability.
To Apply
Please submit cover letter, résumé and at least 3 references to our candidate portal at: http://seiuunitedhealthcareworkers.appone.com/
WHEN APPLYING: Be sure to indicate that you saw this information at UNIONJOBS.COM.