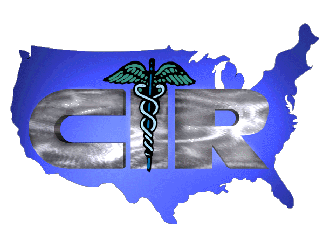 SEIU Committee of Interns and Residents (CIR)

Patient Care Trust Fund (PCTF) Coordinator
Based in Long Island, NY
About Us:
CIR is a nationwide, progressive, member-driven healthcare union representing 16,000 resident physicians. Our vision is to be the national voice for interns, residents and fellows and to create better working conditions that allow physicians-in-training the ability to provide the highest quality patient care possible by building power through their union.
History of the PCTF
The PCTF was established in the 1978-1980 collective bargaining agreement between CIR and the NYC Health + Hospitals Corporation (NYC H+H). It is now a funding source for equipment, educational materials and quality improvement (QI) grants that ameliorate patient care. House Officers employed at NYC H+H hospitals can apply for funding through the PCTF.
The role of the PCTF Coordinator is to fulfill the objectives of the Patient Care Trust Fund (PCTF) through building strong resident chapters through strategic utilization of PCTF grants Trust Fund (PCTF) to:
Improve the well-being of residents

Promote quality patient care

Create H+H/Patient/Community Initiatives
The PCTF Coordinator reports to the Assistant Plan Manager of the Benefits Plan.
Job Responsibilities:
1) Fund Management:
Direct Member Engagement (at least 50% of time spent in chapters)

Directly engage members about utilization of the PCTF to implement quality and patient safety projects and purchase equipment, in order to strengthen the NYC H+H Chapter and to fulfill the purposes of the PCTF.

Pursue opportunities to engage members about using the PCTF grants to address chapter specific issues that affect patient care, including one-on-one conversations, leadership meetings and other events to generate this improvement.

Develop PCTF Trustees as CIR leaders, informing them of the ongoing work of the PCTF and how that work can promote the objectives of the Fund.
Fund Administration
Manage all aspects of the PCTF application and funding process, including communication with applicants, review with the PCTF Board, payment oversight and grantee site visits, when appropriate.

Facilitate all PCTF Board Meetings.

Develop relationships with key hospital departments, such as Supply Chain Operations and Information Services, to ensure timely procurement process.

Develop strategic relationships with NYC H+H Central Office and Hospital Management to maintain a positive donor relationship.

Implement, assess and continuously improve the PCTF's processes through Grant program currently (Fluid Review).

Coordinate interdepartmental work within CIR to achieve CIR and PCTF's objective.

Strategic Alignment of the Fund

Develop and implement communications/outreach plans to publicize to members and other audiences, how the Fund/CIR is effective at improving resident well being and improving patient care.

Work in close collaboration with the NYC H+H Contract Team to ensure PCTF is effectively achieving the aims of the Fund through strengthening the local chapters.
2) Technical Skills
Data collection and analysis of the Fund's effectiveness.
Understanding of current research, activities and trends related to Patient Care and Quality Improvement in healthcare industry.

Familiarity with best practices in grant-making and seeking potential partners/grantees.

Ability to maintain all administrative and financial records.

Ability to think critically through problems.

Ability to facilitate the learning of others.
3) Practice Based Learning
Ability to critically evaluate one's own performance, incorporating feedback into improving performance.

Ability to develop one's own skills, acquire relevant knowledge and proactively seek opportunities to learn.
4) Interpersonal & Communication Skills
Effective and appropriate communication with members, staff, administrators and supervisors.

Effective written and verbal communications.
5) Professionalism
Demonstrates respectful and responsible behavior.

Well prepared, organized and able to manage time effectively.
6) Identification with CIR Mission
Demonstrates an interest in the work and the membership.

Desire and commitment to advance the PCTF.

Proactively identifies needs of the organization and responds with solutions.
Qualifications:
Prior experience in clinical medicine, hospital operations or public health (preferred)

Familiarity with statistics, quantitative and qualitative research

Ability to work independently, prioritize multiple tasks

Desire to independently acquire job knowledge

Effective written and oral communication

Ability to work long hours and travel to achieve the objectives of the PCTF
CIR Offers:
Competitive starting salary, commensurate with experience

Excellent benefits package: health, dental, vision, disability, 401(k), pension plan and paid sick/vacation time.
A résumé and cover letter are required for all applications. Your cover letter should explain your reason for wanting to work for CIR, an example of how you demonstrated success in a similar position and a description of how this position fits into your long-term career plan. Please send your résumé and cover letter to: jobs@cirseiu.org with the Subject Line: PCTF Coordinator.
CIR is an equal opportunity employer and strongly encourages applications from people of color, persons with disabilities, women, and LGBT applicants. Please visit our website for more information: www.cirseiu.org
WHEN APPLYING: Be sure to indicate that you saw this information at UNIONJOBS.COM.