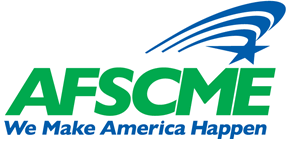 American Federation of State, County, and Municipal Employees

Administrative Assistant II
Political Action Department
Based in Washington, DC
Headquarters

Administrative Assistant II
Political Action Department
Location: HQ - Washington, DC
Excluded Clerical - Grade 8
Starting Salary: $56,562
Provides overall coordination of daily administrative activities of the Director, staff and the Department by monitoring the workflow, keeping the Director abreast of daily activities, managing schedules, coordinating meetings, being knowledgeable of the status of project activities and performing follow-up procedures on matters for the Director.
DUTIES:
Assists the Director, Associate and Assistant Directors in handling the department's confidential affairs.

Coordinates the collection and preparation of budget information for headquarters and field office budgets, prepares monthly status of budget reports and monitors expenditures.

Responsible for the supervision of headquarters and field support staff.

Receives, reviews, proofreads, and determines the most effective and efficient methods for accomplishing all incoming work.

Oversees logistics for deployment of staff to political and other campaigns including; placement, housing, and other travel related items.

Oversees the distribution of the department mail, redirects and refers mail to appropriate department or person. Oversees the maintenance of departmental correspondence.

Assists in preparation of the annual budget submission. Initiates and signs EAFs.

Maintains a daily activity file and calendar for the Director. Responsible for Director's travel arrangements and expense reports.

Tracks support staff leave, allocates assignments to ensure adequate departmental support, and completes work evaluations. Coordinates professional leave schedule with the Director.

Oversees the maintenance of department calendars with other information regarding travel and activities of the Director and relevant staff.

Coordinates department's activities at political conferences and the International Convention.

Serves as departmental liaison in setting up political action training programs.

Reviews, composes, proofreads and answers general correspondence.

Makes necessary decisions required to ensure timely accomplishments of the departments' objectives and projects as required.

Consults regularly with the professional staff to regarding departmental activities which may impact the International's interests and provides this information to the Director.
EDUCATION REQUIREMENTS:
Graduation from high school and extensive knowledge of office management, secretarial skills or any equivalent combination of education and experience which would be acquired through the completion of an Associate degree.
EXPERIENCE/SKILLS REQUIREMENTS:
A minimum of five (5) years of experience as an executive or senior supervisory administrative support person working in a confidential environment.

Ability to quickly adapt to changing situations for the purpose of accomplishing results.

Ability to type 65 wpm.

Ability to work with budgets.

Produces information through the proficient use of MS Office software (Word, Excel, Outlook).

Ability to compose correspondence using standard grammar and collect and analyze information.

Excellent organizational and leadership abilities.

Ability to develop and use a confidential filing and retrieval system.

Ability to multi-task, problem solve, and direct the work of others.

Excellent communication skills.

Occasional travel may be required.

Ability to work under tight deadlines in a high-pressure environment.

Ability to work extended hours.
**A Skills Assessment may be required of all candidates**
Please submit résumé and cover letter to recruiting@afscme.org.
Posting Date: August 15, 2019
AFSCME is an equal opportunity employer, and, as such, does not discriminate against an employee or applicant on the basis of race, creed, color, age, sex, national origin, marital status, sexual orientation, gender identity, religious affiliation, disability, or any other classification protected from discrimination under applicable law.
WHEN APPLYING: Be sure to indicate that you saw this information at UNIONJOBS.COM.