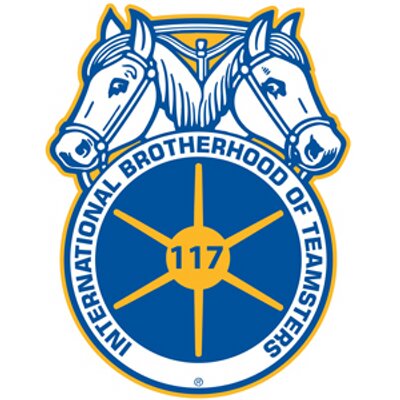 Teamsters Local 117

Union Representative – Contract Negotiator
Based in Tukwila, WA

Job responsibilities include, but are not limited to: Developing and executing contract campaigns, negotiating contracts in both the private and public sector, building relationships with members, Labor-Management meetings, conducting regional meetings in their assigned areas, contract enforcement, direct member representation and working as part of a team with other Local 117 Union Representatives. A key aspect of the job is the ability to find solutions that advance the interest of the membership and further the goals of the Union. A successful applicant will possess the ability to forge consensus with members and, at times, with management.
Internal Organizing: As a result of recent legal efforts to weaken the ability of public/private sector employees' collective bargaining rights, it is necessary to be able to not only enforce and negotiate contracts but also to build power with the members. We are looking for candidates to have the ability and willingness to work in conjunction with other staff and members, to develop and implement a robust and successful internal organizing program.
The ideal candidate will possess:
The ability to negotiate strong contracts for Teamsters 117 members;

The ability to communicate clearly and effectively with members to keep the membership informed;

Experience in both the Private and Public Sector;

Skills in Internal Organizing;

The ability to visit all shifts (24/7) and all job classifications on a regular and frequent basis;

The ability to work more than 40 hours, seven days a week, during odd hours on a rotating schedule;

Strong writing and record keeping skills;

Computer literacy in Microsoft Office (Word, Outlook);

Ability to work independently, to manage your time effectively, and to prioritize;

Strong analytical skills;

A proven track record of representing employees;

Willingness to travel anywhere in Washington;
Job Requirements:
3+ years of experience bargaining labor contracts

A credit card with sufficient credit to cover out of pocket expenses that may be necessary during the course of your work (expenses are reimbursed monthly);

Ability to pass a background check to gain access to restricted areas of facilities; and

A good driving record and valid Washington State driver's license.
How To Apply:
Submit your résumé and a cover letter (stating how you meet the minimum qualifications) to:
Jennifer Shaw, Director of Administration
Teamsters Local Union No. 117
14675 Interurban Ave. S., Suite 307
Tukwila, WA 98168-4614 - Fax: (206) 441-3153
Email: jennifer@teamsters117.org
Teamsters Local Union No. 117 is an Affirmative Action/Equal Opportunity Employer
WHEN APPLYING: Be sure to indicate that you saw this information at UNIONJOBS.COM.