.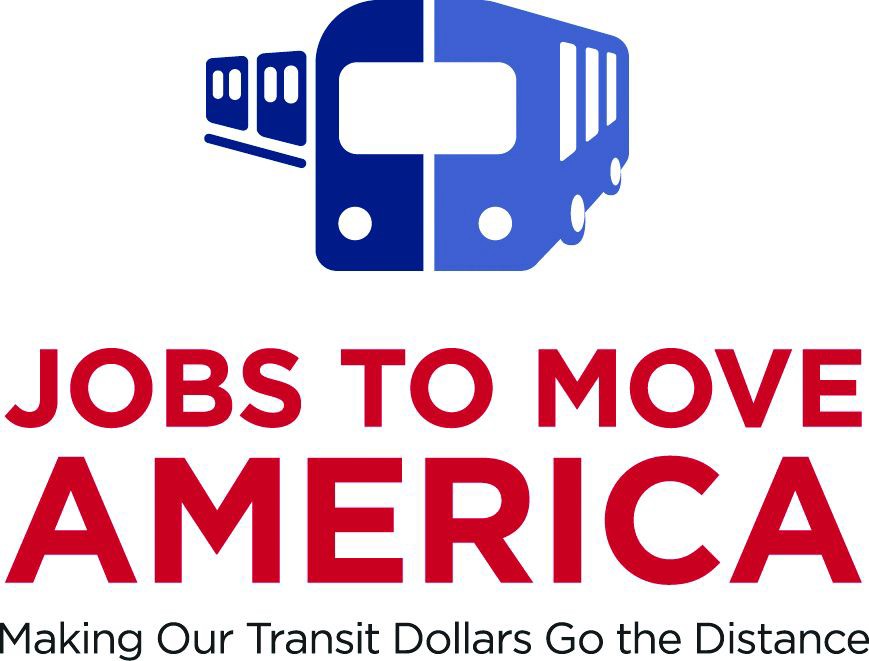 Jobs to Move America

Senior Researcher
Based in New York City, New York

Jobs to Move America is seeking a full-time Senior Researcher for its National Program, based in Manhattan. The Strategic Researcher will play a key role in conducting and coordinating research to support the National Program's work to build awareness and support for equitable infrastructure practices. The Senior Researcher will also gather information to support campaigns to encourage global manufacturing firms to commit to creating family-sustaining US jobs and to generate economic opportunities for communities of color, women, and other groups that have historically faced systemic barriers to accessing family-sustaining jobs.
About Jobs to Move America: JMA is a nonprofit strategy center that works with decision makers, policy leaders, and labor and community-based organizations across the country advocating for public investment in major infrastructure projects that can create economic opportunities for our communities, especially for systems-impacted and historically marginalized groups. JMA is partnered with the AFL-CIO and six international labor unions. JMA also maintains regional coalitions of community, faith-based, environmental, and civil rights organizations across the US to maximize good job and equity outcomes through public investments.
Initial responsibilities will include:
Contributing to JMA's research on US transportation sector manufacturing companies and companies in other areas of manufacturing.

Detailed research on multiple facets of electric school bus manufacturing and deployment, including related topics such as procurement, contracting, and utility considerations.

Gathering data for a quantitative study on procurement and contracting practices that support good jobs and community investment.

The Senior Researcher will also be encouraged to take on other projects, and develop ideas for work that can support JMA's efforts on multiple fronts.
Required Qualifications:
Demonstrated experience in detailed research, including performing literature review, conducting interviews, and interpreting and analyzing numerical data. Demonstrated experience in producing thorough, objective research projects.

Excellent writing skills for policy-making audiences, including the ability to succinctly summarize findings.

Experience with statistics to conduct data analysis.

Demonstrated commitment to economic, racial, gender, and social justice movements.

Ability to work efficiently and independently, and to take initiative. Detail-oriented and accountable for team goals and individual workplan.

Interest in working across teams and taking part in JMA committees.

Experience and comfort working in multicultural settings.
Preferred Qualifications:
Five years of prior work experience as a researcher or policy analyst. Experience as a researcher with unions, policy organizations, or community groups is ideal.

Experience analyzing corporations and industry practices.

Experience in workers' rights research, local government policymaking, or public transportation.
Extra consideration will be given to candidates who:
Identify as persons of color, women, veterans, or formerly incarcerated persons, and/or have had experience working with one or more of those groups.

Have experience working in the labor movement.

Have a master's degree, especially in public policy, economics, or related fields, or equivalent experience.
Terms of Employment: The salary range for this position is $62,000 - $75,000, depending on experience. JMA offers full family health and health benefits (at no premium cost to the employee), retirement, generous time off, cell-phone reimbursement and work-related mileage reimbursement or transit pass reimbursement. JMA aims to provide a supportive and energizing work environment that recognizes high-quality work.
Application Process: Please email your cover letter and résumé to: cveeder@jobstomoveamerica.org, with "Senior Researcher" in the subject line. Applicants will only be contacted if they meet the minimum requirements. Selected applicants will be asked to provide a sample of their research work and may also be asked to complete a writing assignment. Please do not call.
JMA is an affirmative action employer, and strongly supports the social goals of affirmative actions. We, therefore, make special efforts to recruit individuals from groups that are impacted by systematic barriers, as well as institutional and societal discrimination.
WHEN APPLYING: Be sure to indicate that you saw this information at UNIONJOBS.COM.