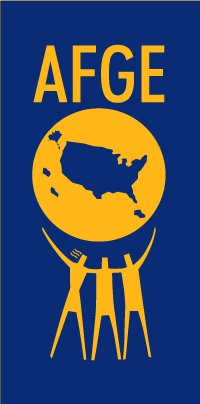 AFGE
American Federation of Government Employees

Director of Human Resources
Human Resources Department
Based in Washington, DC

American Federation of Government Employees
National President
Human Resources Department
Washington, D.C. 20001
Exempt
CLASSIFICATION: Director of Human Resources
I. INTRODUCTION
The Director of Human Resources is responsible for the successful management, administration, and operation of the Human Resources Department. This position manages policies and programs applicable to AFGE staff in the areas of employment, labor relations, compensation and benefit administration, staff development and training, and employee services. This position reports to the National President.
II. MAJOR DUTIES AND RESPONSIBILITIES
Formulates and recommends human resources policies, programs, and practices to the National President and National Executive Council and coordinates labor relations activities of the organization in close concert with AFGE's General Counsel's Office.

Directs human resources operations in the areas of employment, compensation, labor relations, employee services, and training.

Manages onboarding and offboarding processes for AFGE staff, term employees, fellow, interns, and temporary employees.

Advises and informs management of AFGE policy provisions and federal, state, and D.C. employment law/regulations as appropriate, in close concert with AFGE's General Counsel's Office. Ensures compliance with all AFGE, federal, and state employment law/regulations with respect to Human Resources, management skills, employment, benefits, and labor relations.

Advises and informs managers on constantly changing governmental requirements with respect to Human Resources, management skills, employment, benefits, and labor relations, and their responsibilities relative to their specific operations.

Advises and assists AFGE supervisors in management tasks such as personnel evaluations, communications with employees, and matters of discipline.

Responsible for identifying and coordinating appropriate training to develop and equip managers and supervisors on their employee and labor relations responsibilities.

Participates in labor contract negotiations, labor-management meetings, and ad hoc committees and arbitration hearings. May be called upon to advise management on the interpretation of union contracts.

Directs the maintenance of records and reports. Directs activities related to pay, leave, health and safety programs, workers' compensation, and risk management activities. Continuously evaluates all personnel policies, programs, and practices to keep the organization current.

Manages AFGE's time and attendance system and associated training and technical/customer support. Coordinates AFGE's bi-weekly payroll with Finance Department staff. Identifies and defines HR system deficiencies and develops programs and objectives for system improvement.

Oversight and maintenance of employee benefits, specifically health insurance, dental, vision, pension, 401k, and others.

Directs the preparation and maintenance of reports that are necessary to carry out functions of the department. Prepares reports to senior executives as necessary or requested.

Directs the compilation and analyses of labor costs, including wages, absenteeism, turnover, and other related policies.

Prepares annual departmental operating budget and controls the expenditure of allocated funds.

Provides overall supervision of Human Resources Department staff.

Other duties as assigned.
III. WORK ENVIRONMENT
This job operates in a professional environment working to establish Federation and Departmental goals. The incumbent will routinely use standard office equipment such as computers, fax machines, scanners and phones. Long hours are periodically required. The employee will periodically be required to do some lifting and/or move items over 10 pounds.
IV. CONTROLS OVER WORK
The Human Resources Director works under the supervision of the National President. Incumbent is responsible for technical and professional correctness and adequacy of methods and techniques used. Incumbent recommends new policy aims designed to effect desirable changes in program pursuits, based on assessment of the program's operations. Priorities, schedules, staff requirements, and review of effectiveness and soundness of the program are approved by the National President.
V. QUALIFICATIONS
Bachelor's degree from an accredited college is required. At least seven (7) to ten (10) years relevant experience is required, including prior management experience.

Extensive experience with ADP Workforce Now software required.

Superior knowledge of human resources operations and strategies.

Experience managing human resources operations in a unionized workplace strongly preferred.

Strong oral and written communications skills.

Ability to maintain strict confidentiality in all matters pertaining to personnel matters.
VI. PHYSICAL DEMANDS
While performing the duties of this job, the incumbent is regularly required to communicate with others in the department as well as AFGE's National Executive Council, staff, and members outside of the department. This position requires the ability to often lift products associated with regular office items including binder, printer paper, electronics weighing up to 20 pounds. The physical demands described here are presentative of those that must be met by an employee to successfully perform the essential functions of this job.
Incumbent will perform the bulk of his or her duties in an office environment and at a desk with a computer. Incumbent must be able to work in a seated position for extended periods of time. Incumbent must be able to pick up and deliver documents between individuals, office and on occasion other buildings.
Incumbent frequently communicates information with AFGE staff, members, union officers, by talking and listening on a phone and/or telephone conference call. Must be able to understand questions posed by these individuals, remain patient, pleasant and exchange accurate information with them.
Sufficient ability to read a computer screen for long periods of time while closely observing the details of digital documents is required. Operates a computer and a computer printer almost constantly. Out-of-the-area and overnight travel will be expected.
VII. EEO STATEMENT
AFGE provides equal employment opportunities (EEO) to all employees and applicants for employment without regard to race, color, religion, sex, national origin, age, disability, genetic information, pregnancy, marital status, sexual orientation, personal appearance, gender identity and/or gender expression. In addition to federal law requirements, AFGE complies with applicable state and local laws governing nondiscrimination in employment in every location in which the company has facilities. The policy applies to all terms and conditions of employment, including recruiting, hiring, placement, promotion, termination, layoff, recall, transfer, leaves of absence, compensation and training.
TO APPLY
Interested candidates please submit résumé to: jobs@afge.org.
WHEN APPLYING: Be sure to indicate that you saw this information at UNIONJOBS.COM.