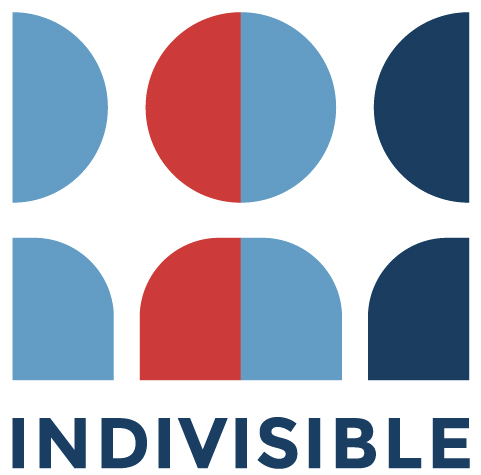 INDIVISIBLE

Indivisible Associate Organizing Director
Based in Washington, DC
(remote location possible)

Indivisible is seeking a dynamic, results-oriented Associate Organizing Director to coach and manage an average of 5 organizers and managers, help design and implement turf plans in key states, track progress towards overall team goals, and lead cross-department projects that advance organization-wide strategic priorities.
This role presents an exciting opportunity for an experienced organizing leader to make an impact by building and leading an innovative program within a rapidly growing progressive organization.
The position can be based anywhere in the U.S. and involves substantial travel — up to 20% each year, with ebbs and flows depending on the work. We are hiring for this position immediately, with applications reviewed on a rolling basis. This position is full-time, with a minimum salary of $76,500, commensurate with experience. Indivisible provides a robust benefits package including full medical/dental/vision/life coverage, a discounted gym membership, and an employer matched 401(k) plan.
Responsibilities
People and Culture
Supervise an average of 5 organizers and organizing managers across states

Provide guidance, mentorship, professional development, structure, feedback and evaluation to the staff you manage and indirectly to others

Contribute to a safe, welcoming, and inspiring organizational culture for staff to excel in, and provide ongoing opportunities for team members to lead and grow

Uphold Indivisible's values of creating an inclusive and equitable working environment.
Program Management
Work with organizers and organizing managers to develop strategic turf plans to hit campaign and organizational goals

Actively manage your team to achieve their goals - providing constructive feedback and guidance as they work towards them, creating opportunities to learn from both successes and setbacks, and holding staff accountable when they fall short

Independently lead priority programs both within our team and across departments, to help achieve organizational goals
Team Leadership
Work with Organizing Leadership to continue to build and improve Indivisible's organizing model and strategy

Identify best practices both within the team and in the field, and work with leadership to scale them aggressively

Listen for and surface new departmental or organizational initiatives based on feedback from group leaders and/or staff
Required Qualifications
Field Expertise & Strategy
Strong knowledge and at least 5-7 years/cycles of demonstrated experience developing and implementing field strategies; deep understanding of grassroots and grasstops organizing

Ability to develop and implement field plans, track/monitor/assess progress, troubleshoot and adapt as needed

Ability to tackle big, complex problems with actionable plans, generate smart, innovative approaches, not afraid to think outside of the box.
Ability to Manage in Complexity
Relentlessly results oriented; strong track record of meeting or exceeding goals

At least 3-5 years of proven experience managing others to achieve ambitious goals

Strategic and analytical thinker with ability to pivot from big picture to detailed implementation as needed

Ability to juggle multiple streams of work, prioritize, and problem solve in complex and nuanced situations

Comfort operating in complex and fluid environments, responding innovatively and rapidly to emerging opportunities or concerns

Demonstrated ability to thrive year-round in a fast-paced, dynamic grassroots campaign environment while managing a heavy workload.
Interpersonal Skills
Strong people skills; effective communicator

An exceptional team player; exemplifies a work style that is flexible, respectful, collaborative and nimble;

Can build trust, confidence, and followership of diverse range of staff, volunteers, field partners - across race, gender, and other identities

Demonstrated record of mentorship and leadership development in previous positions
Cultural Competency
Understanding of race, gender, sexuality and other aspects of identity, and their intersections, and how that plays out in the work

Demonstrates self-awareness of their own multiple group identities and their attendant dynamics, and can adapt approach as needed

Ability to build strong relationships and trust across race, gender, class, and other group identities, both internally and externally

Experience organizing in communities of color and/or building multiracial organizing efforts and prior training in anti-oppression, equity and inclusion
About the Indivisible Project
We're building something new. We're a progressive grassroots organization that began in the aftermath of Trump's election and rapidly scaled nationwide, with thousands of volunteer-led local groups covering every state in the country. To support this movement, we've built an incredible team at the national level. We dream big, we support each other, and we have fun doing it.
We're changing what's politically possible. Indivisible is part of the powerful progressive movement reaction to Trump, fighting the racist, misogynistic, plutocratic, and authoritarian agenda trumpeted by Trump and the GOP congress. Don't take our word for it; Indivisible has been featured on the Rachel Maddow show multiple times, as well as in the New York Times and in pretty much every other major news outlet in the country.
We're building together. We're building a new organization every day - a rare opportunity to model what we want to see in the world. We're deeply committed to equity and building a diverse and inclusive organization.
We're looking for you. If you want to fight for the soul of American democracy, there's no better place to be than Indivisible. We're looking for more team members who are passionate about resisting the Trump agenda and committed to getting results. It's an exciting, fulfilling place if you're someone who wants to fight fiercely for the progressive world we want to have.
Every one of us on the national team is here because we believe this movement is the best way to retake and build progressive power in this country. Does that ring true for you? If so, great - throw your hat in the ring to join our team. Let's start #winning together.
Indivisible Project is an equal opportunity employer. We strongly encourage and seek applications from women, people of color, including bilingual and bicultural individuals, as well as members of the lesbian, gay, bisexual, and transgender communities. Applicants shall not be discriminated against because of race, religion, sex, national origin, ethnicity, age, disability, political affiliation, sexual orientation, gender identity, color, marital status, or medical condition. Reasonable accommodation will be made so that qualified disabled applicants may participate in the application process. Please advise in writing of special needs at the time of application.
Send résumé to: johnpokeefe@hotmail.com
John O'Keefe
O'Keefe Search
336-350-8337
johnpokeefe@hotmail.com
O'Keefe Search is dedicated to building strength in progressive organizations and to helping social justice, labor, environmental and other progressive activists find the right job.
John O'Keefe has specialized in recruiting for positions in the labor and progressive movement for over fifteen years.
Prior to spending five years as Recruiting Director for 1199 SEIU United Healthcare Workers East, the largest and one of the most progressive local labor unions in the United States, he spent many years helping high tech companies grow and was acknowledged as one of the top recruiters in the United States. Besides running a highly successful search firm, he served as the President of the Texas Association of Personnel Consultants, the largest state association in the industry and as President of the Pinnacle Society, an organization of the top 75 recruiters in the United States.
WHEN APPLYING: Be sure to indicate that you saw this information at UNIONJOBS.COM.