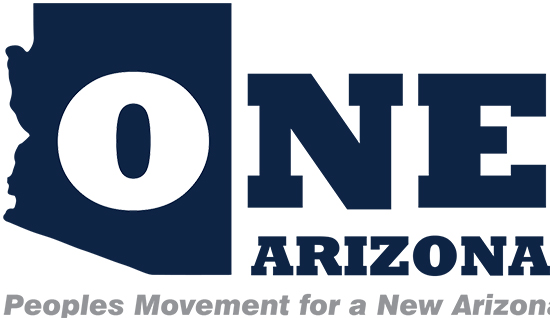 One Arizona

Data Associate
Based in Phoenix, AZ

One Arizona is seeking a Data Associate to support table partners with the administration of civic engagement tools, train patterns on commonly used data tools, and provide technical assistance in order to implement their voter contact and engagement work, including advising on the use of voter contact tools.
The ideal candidate will have a proven ability to build relationships with diverse individuals and train others on basic computer operations. They will be committed to getting results in a fast-paced environment and able to handle multiple projects without dropping the ball. This role provides an opportunity to impact Arizona's electoral and voting climate and build political power for people of color.
About One Arizona
One Arizona was formed in 2010 as a direct response to the growing disenfranchisement of voters and to the attack on our Latino community in the form of SB1070. Since our founding, One Arizona has worked under a successful collaborative format on civic engagement efforts in statewide, gubernatorial, and municipality based election seasons. The table members represent a broad tapestry of 501(c)3s focused on voter registration, voter engagement, voter mobilization, election protection, and issue advocacy.
The boom in the Latino population, combined with concerted and wide-ranging efforts to increase Latino voter registration and participation, has begun to shape the results of the local, state and national elections.
Job Responsibilities
The Data Associate reports to the state Data Manager, and is responsible for the following:
Assisting partner organizations with assessment and implementation of data integration into civic engagement programs. This includes traveling to partners outside of Maricopa County.

Administering civic engagement tools (e.g., BLOCKS and VAN). This ranges from creating accounts and training users to create reports and tracking progress to goal.

Providing partners with data management capacity when needed. This includes but is not limited to supporting data entry, supporting the quality control process, traveling to partner's offices if a quality control staffer is out, etc.

Create Adobe user accounts and train partners on using the tool.

Improve network partners' data through list matching, and providing training on better

data hygiene and data collection practices.

Attend meetings with partners and learn new data tools as needed.
Qualifications:
We're seeking candidates who excel in relationship-building, are organized, flexible, and responsive to shifting demands and have experience using data manipulation software tools such as Microsoft Excel. You should have:
A track record of learning new online tools and systems and be able to train others to use new systems.

A demonstrated ability to problem-solve which can include troubleshooting technology issues, setting up computer processes to align with partner's programmatic work.

A commitment to building relationships with partners, to be responsive to their needs and be able to provide training to a diverse group of partner organizations.

Strong organizational skills to ensure data is properly managed and to manage multiple projects

A working knowledge of Excel and Google sheets

Bilingual fluency in English and Spanish and prior experience doing movement work are both plusses but are not requirements.
Terms of Employment:
Immediately until November 2020, with the possibility of extension.
Compensation:
This position is full time with a salary range of 35,000 - 40,000 depending on experience with benefits package.
How to apply
Please send a résumé to Mary Chlan, at: mary@onearizona.org.
WHEN APPLYING: Be sure to indicate that you saw this information at UNIONJOBS.COM.