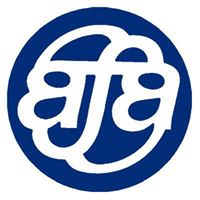 Association of Flight Attendants
CWA, AFL-CIO

Staff Attorney/Staff Negotiator
Based in Washington, DC
(remote from within the US)

POSITION: Staff Attorney/Staff Negotiator
STATUS: Exempt
LOCATION: International Office (Washington DC)
STARTING SALARY: $91,238.96 – $102,105.72
The Association of Flight Attendants-CWA, AFL-CIO seeks a candidate for a Staff Attorney/Staff Negotiator reporting the union's International Office. Staff Attorney duties include providing general advice and counsel to union officers and members regarding grievances, disciplinary matters, contract administration and labor and employment law issues; federal law issues; providing support for organizing campaigns; and preparing and presenting training courses to union leadership. Candidate will conduct legal research, write briefs, review documents, field calls from flight attendants, and handle complaints and legal questions. The position may also perform a wide range of duties to include representing the union in federal court litigation, agency proceedings and other governmental entities. Extensive travel and frequent irregular hours are required.
As assigned, the position may include conducting negotiations of flight attendant collective bargaining agreements with air carriers on behalf of the union. In the capacity as Staff Negotiator, the candidate will provide negotiations assistance to union governing bodies, participate in negotiations, draft proposals, and facilitate decision making of the committee. Candidate may also participate in projects to include membership mobilization and organizing; prepare public relations, awareness programs, and job action strategies and other duties as assigned.
QUALIFICATIONS
Candidates for consideration must have a law degree and admission to the bar. Candidates must possess good writing including drafting of legal documents, oral communications skills, and computer skills including proficiency in Microsoft Office. Self-confidence, demonstrated leadership characteristics, and the ability to exercise sound, independent judgment are required. Familiarity with the commercial aviation industry, the flight attendant profession and/or the Railway Labor Act is highly preferred. Experience in labor negotiations, litigation matters, labor law, civil rights, disability, arbitration, and contract administration is also highly preferred.
TO APPLY
If you feel you have the background and experience to qualify for this position and wish to apply for it, submit a résumé with letter of interest and apply online HERE.
AFA-CWA is an equal opportunity employer, and, as such, does not discriminate an employee or applicant on the basis of race, creed, color, age, sex, national origin, marital status, sexual orientation, gender identity, religious affiliation, disability, or any other classification protected from discrimination under applicable law.
WHEN APPLYING: Be sure to indicate that you saw this information at UNIONJOBS.COM.