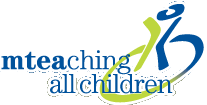 MTEA
Milwaukee Teachers' Education Association



Deputy Director
Based in Milwaukee, WI
POSITION TITLE: Deputy Director
EMPLOYER: Milwaukee Teachers' Education Association
DATE POSTED: May 3, 2020
CLOSING DATE: June 17, 2020
STARTING DATE: June, 2020 (date is flexible)
SALARY/BENEFITS: Commensurate with qualifications and experience
The MTEA is seeking a Deputy Director to support its members in the fight for economic and social justice. The Deputy Director is a full-time position that requires the ability to handle varied situations associated with representing workers in public education and to work under significant pressure in a fast-paced high stress environment sometimes requiring long hours. MTEA represents 5,200 educators in the Milwaukee Public Schools. The MTEA leads the fight to oppose privatization of our schools and works to fight for the schools and communities our children deserve.
The Deputy Director's primary responsibilities are to manage MTEA's member advocacy program, internal organizing, and represents the Union in all responsibilities assigned by the Executive Director.
MTEA seeks a Deputy Director who is committed to a member led union with an organizing model of building union strength through extensive one-on-one work with our members, and with parent and community allies. The ideal candidate is a proven leader with demonstrated organizing skills, representational skills, and negotiating skills in formal and informal settings. We seek someone with strong communication skills, an ability to evaluate budgets in support of negotiations and meet and confer, a capacity to think strategically and creatively, and a deep commitment to labor organizing and social justice.
Additional duties include:
Making staffing recommendations.
Negotiating internal and external contracts and settlements on behalf of the Union.
Staffing member committees as assigned.
Serving on external committees or boards.
Leading external issue campaigns or is the liaison to such campaigns, community groups and unions.
Supervising and managing the day-to-day activities of staff under her/his direction. This includes in part:
Assessing workload allocation and assign tasks.
Evaluating and remedying the performance of supervised staff.
Coordinating the training and development of supervised staff.
Enforcing MTEA policies and procedures.
Promoting harmonious workplace through effective leadership.
Collaborating with the Executive Director on hiring, discharge, and related supervisory functions.
Required Qualifications:
Ten (10) years of experience including labor organizing and strategic campaigns, contract negotiations, and representation. Candidates with less experience can submit evidence of additional qualifications or experience that may substitute.
Excellent oral and written communication.
Advanced degree in labor relations, labor law, or related field preferred.
Desirable Qualifications:
Possess knowledge of public sector labor laws and rules. An understanding of public education landscape is important: understanding the public-private debate and current movements, how public education is funded, and the importance of a properly funded system of public education and how public education unions can advocate best for our students, our communities, and our members.
Be able to work with a diverse group of member leaders and staff to develop education programs and materials for the membership which builds a foundation for union strength, member activism and knowledge of important issues.
Understand how to identify opportunities for increasing member engagement or developing leadership and organizing skills within the organization with an emphasis on supporting local school leaders to build strong building leader structures.
Have a history of organizing and using strategies to increase member action, leadership, and engagement in the life of the Union, local and state communities, and allied advocacy organizations.
Successful track record of effective negotiating skills, grievance handling, and organizing experience.
Ability to work well with people, convey instructions to others, and supervise, train, and mentor staff members.
Other Related Tasks may include:
Serving as Acting Executive Director during the latter's absence.
Functioning as a member of the management negotiating team in negotiations with represented staff and functioning as the Executive Director's designee for Step 1 grievances in the unit.
Working on special projects assigned by the Executive Director.
Supporting and advising staff and members at District and Local negotiations/meet and confer.
Working with the Elected Officers, worksite membership Committees and staff to analyze and increase membership rates over time.
Acting as a senior advisor to Staff Representative and Elected Officers in contract and handbook administration, organizing, and member advocacy.
APPLICATION INFORMATION
A complete application must include a one-page cover letter, résumé, and three one-page letters of reference. Each reference must describe their direct knowledge of the work or experience of the candidate. Letters must contain the references' contact information including name, position, mailing address, e-mail address, and phone number.
Submit application to Benjamin Ward, MTEA Executive Director, 5130 West Vliet Street, Milwaukee WI 53208 or e-mail to wardb@mtea.org no later than 11:59 pm. CST, June 17, 2020.
MTEA is proud to be an Equal Employment Opportunity and Affirmative Action employer. We do not discriminate based upon race, religion, color, national origin, gender (including pregnancy, childbirth, or related medical conditions), sexual orientation, gender identity, gender expression, age, status as a protected veteran, status as an individual with a disability, or other applicable legally protected characteristics.
WHEN APPLYING: Be sure to indicate that you saw this information at UNIONJOBS.COM.