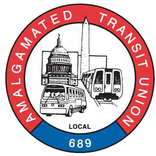 Amalgamated Transit Union, Local 689

Office Assistant II
Based in Forestville, MD
Job Title: Office Assistant II
Location: Headquarters-Operations
Salary Level: Level 2
Shift: 8:15AM to 5:00PM
Reports to: Chief of Staff/Office Manager
Posting Date: May 18, 2020
BID/APPLICATION PROCESS
Submit Bid to: Chief of Staff
Accepted Until: Until Filled
Copy to: Shop Steward – OPEIU Local 2
FUNCTIONAL PURPOSE
Under general supervision, serves as lead grievance and membership database coordinator; Adhering to prescribed timelines for all Local Union 689 collective bargaining agreements when handling grievances and other membership database related duties as assigned.
DUTIES AND RESPONSILITIES (may include, but not limited to the following)
Accepts and processes grievance documents in accordance with established process and timelines in connection with appropriate Collective Bargaining Agreement. (Members and Shop Stewards)
Assign grievances to appropriate Assistant Business Agent to ensure timely processing and to avoid missed deadlines.
Respond to member inquiries about status of grievances, next steps and items outstanding.
Train, educate, and support shop stewards on internal grievance process and expectations before, during and after grievance is received.
Accurately maintain grievance database with new information as it becomes available.
Establish and maintain database and spread sheet of arbitrated, settled, and dropped grievances each month for reporting to Chief of Staff by union meeting day.
Maintain all grievance files with briefs from attorneys, returned mail, file/copy requests, and arbitration awards when available.
Create, and mail (Certified) dropped, settled, and arbitrated letters in timely fashion to ensure compliance with union bylaws and Department of Labor standards.
Prepare grievance packet for employers and law firm at conclusion for monthly charter meeting. (invoking of arbitration)
Monitor logs, files, and databases for upcoming or missed deadlines on grievances. (Notify management when appropriate of time issues).
Create and maintain contact database for contact records when calling stewards and members concerning grievances and outstanding matters therein.
Assist Financial Secretary office with various tasks to include; MUMS (membership database) management, dues reconciliation, creating and production of various reports and other projects as assigned.
Assisting with Annual Dues Credit reporting and distribution.
Work with Financial Secretary to maintain MUMS Database and dues auditing; serves as a back-up to other assistants and maintains "SME" Service Matter Expert with membership database.
Partners with database managers to formulate reports and data commands needed by The Office of The Financial Secretary or Chief of Staff.
Maintaining secured grievance file room; auditing, truncating, and purging in accordance with union retention schedule.
QUALIFICATIONS
To perform this job successfully, an individual must be able to perform each essential duty satisfactory. The requirements listed are representative of knowledge, skill, and/or ability required.
EDUCATION & EXPERIENCE
College degree or 2 year of college Level coursework required
Proficiency in Microsoft Office Suite (Word, Excel, PowerPoint, Outlook)
Database experience highly preferred
Union background a plus
BARGAINING UNIT
OPEIU Local 2 – Membership Required
BENEFITS
Local Union 689 offers a generous benefits package to include: Health, Dental, Vision, Life Insurance; 401K (with match); Paid Time Off; Holidays; and much more.
TO APPLY
EMAIL cover letter, résumé, and 3 professional references to the Chief of Staff at: bhobson@atu689.org, and Include "Office Assistant II" in subject line of email.
WHEN APPLYING: Be sure to indicate that you saw this information at UNIONJOBS.COM.