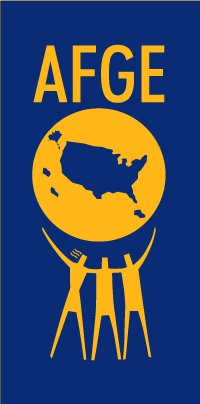 AFGE
American Federation of Government Employees

Director
Membership & Organizing Department
Based in Washington, DC
American Federation of Government Employees
National President
Membership and Organizing Department (MOD)
Exempt
CLASSIFICATION: Director – Membership & Organizing Department (MOD)
I. INTRODUCTION:
AFGE is the largest union representing Federal and DC government employees. AFGE has over 290,000 members and strong growth history as well as great potential. AFGE represents 625,000 or more employees in most major departments and agencies in the federal government including Veterans Affairs, Social Security, Defense, Homeland Security, Justice, Labor, Education, HUD and many more. AFGE exists in an open shop environment.
AFGE is a union with twelve (12) geographic Districts, over twenty (20) Bargaining Councils (within agencies) and over 1,000 Locals. Each of those entities have elected leaders. As such leadership, communications, education, teamwork, persuasion and coordination are key attributes needed for success. The Director interfaces with the President, the National Executive Council as well as other Program Directors on a regular basis.
The Director provides leadership, guidance and support to the National President and the National Executive Council (NEC) with respect to building AFGE's power to achieve results through internal and external organizing, engagement, mobilizing through collective actions and membership retention.
Responsible for the overall strategies and programs to build powerful union organizations at every level of the union with high levels of membership and member activism.
The Director of the department is responsible for the design, implementation and management of these strategies, programs and projects, in accordance with the mandates of the AFGE convention, and the directives of the National Executive Council and the National President. This includes remote and telephonic recruitment programs, utilizing the innovative and effective technological and social media tools and tactics to connect with potential members and grow the union regardless of distance, telework or worker and worksite access. The Director is required to actively coordinate these with the District, Councils and locals who are involved.
II. MAJOR DUTIES AND RESPONSIBILITIES:
The primary responsibility of this position is to build AFGE's power to win by organizing and building a union and building an union which has both high membership levels and high levels of membership engagement in union collective actions in the workplace, in the community and in the political and legislative processes.
This includes changing the culture, training, experience and traditions from a transactional service model with low membership and low member/worker participation to an organizing/mobilizing/achievement power model based on high membership and high member/worker participation. Membership strength and member participation are the keys to building power and achieving better results for the members. Director oversees and manages the union's internal and external organizing campaign efforts.

Must be able to identify, develop and adopt new technological and digital techniques to further the success of organizing given the changing world of work and technology such as telework and lack of worksite access. Must be able to design approaches and communications to address people of different backgrounds, perspectives and localities. AFGE represents a diverse workforce reflective of America. This rich diversity reflects nearly every occupation, education and income level, race, ethnicity, religion, sexual orientation, family status and other life experiences.

Formulates policy and program proposals, develops and implements strategies to achieve the above outlined goals for the MOD, including budget and personnel, for presentation to the National President, for consideration and approval by the National President or the National Executive Council, as appropriate.
As mentioned above, AFGE has utilized a number of strategies and techniques in membership recruitment. Some of these techniques include bringing workers together in small to medium size groups with food to update the workers on the union on issues/actions and ask potential members to join. This is called a Lunch and Learn (L&L) in AFGE jargon. In addition, a major focus of member recruitment has been at New Employee Orientation Events (NEOs). Both are conducted sometimes by local volunteers and sometimes by National Organizers from MOD. In addition, AFGE has periodically held week long (or two week long) METROS where a number of staff and volunteers are brought together in a metropolitan area to blitz a number of locals at one time by doing a high number of Lunch and Learns and NEO events. These have been recruitment events-not organizing in the traditional sense of organizing.

Techniques such as L&L's and NEOs have been in person, but can also be reformatted to do using tools like Zoom and other digital/video approaches.

The union needs to keep what has been working and also transition to building power with both a high membership and a high level of membership engagement in the struggle to win issues via union collective actions. This is a new approach for AFGE brought about by a changed environment and circumstances. This approach can also be adapted to work in an in-person approach, but also should be adapted with new technologies like zoom, texts and online training. However the basics of organizing which include training on how to have organizing conversations, lots of one on one conversations, identifying organizing committee leaders and informal work area leaders to build engagement and membership around issues and collective actions, mapping and charting the workplace and the workers using databases to help track progress and target future actions.

AFGE is interested in using the ability to contact workers directly both individually and in mass approaches to find new organizing/mobilizing informal leaders and to train them in the techniques to organize/mobilize workers around issues to build power to achieve results.
Within the policies established by the NEC and the NP, leads and manages the programs, projects and workloads assigned to the MOD. This includes the assignment and supervision of organizers and support personnel, control of leave and vaca¬tions, discipline, resource management, authorization for domestic travel and miscellaneous expenses under AFGE policies. Develops operat¬ing methods and techniques to achieve program objec¬tives effectively and efficiently within approved resources and budgetary controls.
Leads and team and evaluates qualifications and performance of staff for purposes of employment or promotion in accordance with established AFGE policies and collec¬tive bargaining agreements. Leading, directing and managing the staff is a critical component to the success of the program. Setting proper goals, identifying skills and skill gaps, providing training as needed and holding staff accountable for their performance is a critical aspect of the Director's responsibility. Informally settles employee complaints and grievances concerning work¬loads, assignments, practices and conditions which relate solely to operations and conditions within the MOD. Refers other complaints to the National President with recommended resolution. Reviews and provides timely, quality feedback on regular reports from staff.
Plans for workload and staffing changes in accordance with the directives of the NP, the NEC or as a result of Executive, Judicial or Legislative actions. Must keep fully informed of developments and changes in agency policy, decisions of administrative agencies and the courts, which affect Federation organization efforts. Advises and consults with other Department Directors, the General Counsel and the National Officers concerning such matters.
Develops plans for articulating through written and oral materials, through conversations, training and other techniques to lead AFGE leaders and staff at all levels, members and potential members of the "need to" and the "how to" build a stronger union as described above.
Develops good, effective working relationships with NEC members, individual District NVPs and their staffs and agency Council leaders to improve the organizing programs throughout the union. Figures out how the MOD staff can best integrate and support the organizing programs at the district, council, and local levels.
Works with other departments in a team fashion to coordinate the communications, training, and other needs in support of MOD's needs as well as to support the integration of those departmental needs. Attends regular meetings of AFGE managerial staff and communicates and implements all relevant AFGE management and operational policies throughout the MOD.
Leads the union's efforts to move members' dues withholding from a system of government agency paycheck deduction to an alternative, AFGE-operated dues payment system of bank draft/credit card payments.
Plans and executes special projects for the NP and the NEC frequently within very close deadlines. Conducts briefings and training programs.
Represents AFGE in MOD with the AFL-CIO Organizing Department as well as with other unions' organizing programs.
Oversee the union's Member Benefit programs that add additional value for the members.
Other duties as assigned.
III. WORK ENVIRONMENT:
This job operates primarily in a professional office environment. The incumbent routinely uses standard office equipment such as computers, phones, photocopiers, filing cabinets and fax machines. Periodically long hours are required. Incumbent will often experience constant interruptions and inflexible deadlines. The noise level in this environment varies from quiet to loud. Duties are performed primarily indoors. Some travel is required and occasionally travel for longer periods of time may be necessary. Oversight and participation in rallies, pickets and other mobilization related events is necessary and as workload allows.
IV. CONTROLS OVER WORK
The incumbent of this position reports directly to the National President or his designee and works under his general supervision. Incumbent must be thoroughly familiar with, and apply, Federal and agency person¬nel management statutes, rules, regulations and proce¬dures; knowledge of AFGE policies and procedures. Performance is evaluated in terms of personal and depart¬mental accomplishments and effectiveness of operations in meeting AFGE objectives and program goals.
Must maintain strict neutrality in all internal AFGE National and Local Officer Elections.
V. MINIMUM QUALIFICATIONS
Applicants for this position must have demonstrated at least ten (10) years of sustained, successful experience of building strong (high levels of membership and engagement) dynamic unions by organizing workers and workplaces and utilizing the effective techniques of building organizing committees, holding and teaching organizing conversations, charting and teaching leaders how to chart the workers, identifying issues for worker involvement, identifying informal workplace leaders, utilizing collective actions to engage the workers, applying organizing techniques to building power in the workplace and the community and creating ongoing visibility of the union among the workers. Successful extensive experience in both internal and external campaign organizing is preferred. A bachelor's degree from an accredited college or university is preferred.
Must be capable of working successfully in an organization with a large number of political leaders. This includes being able to successfully educate and organize leaders in support of the program's direction and needs to be successful.
Must demonstrate effective written and oral communication skills and be well organized.
Must have strong strategic and analytical skills and able to build, develop and maintain relationships.
Must have the qualities, experience, and capabilities to manage a large staff, set goals, develop proper data collections and analysis and hold staff accountable and recognizing the staff who perform at the highest levels.
Deep experience overseeing and utilizing campaign management software (ie., Broad Stripes, VAN, Action Builder, etc.) to map, target, organize, and mobilize worksites.
Demonstrated experience overseeing a digital recruitment plan focused on recruiting members remotely. This includes use of webinars, phone banks, video conference, targeted digital advertising, list-building, lead ID, and other tactics for identifying and organizing potential members.
Must have demonstrated an ability to work in a team environment and have strong team building skills.
Must have a sincere interest in the well-being and loyalty to the Labor Union Movement.
VI. PHYSICAL DEMANDS:
While performing the duties of this job, the incumbent is regularly required to communicate with others in the department as well as AFGE staff and members outside of the department. This position requires the ability to often lift products associated with regular office items including binder, printer paper, electronics weighing up to 20 pounds. The physical demands described here are representative of those that must be met by an employee to successfully perform the essential functions of this job.
Incumbent will perform the bulk of his or her duties in an office environment and at a desk with a computer. Incumbent must be able to work in a seated position for extended periods of time. Incumbent must be able to pick up and deliver documents between individuals, offices, and on occasion other buildings.
Incumbent frequently communicates information with AFGE staff, members, union officers, by talking and listening on a telephone and/or telephone conference call. Must be able to understand questions posed by these individuals, remain patient, pleasant and exchange accurate information with them.
Sufficient ability to read a computer screen for long periods of time while closely observing the details of digital documents is required. Operates a computer and a computer printer almost constantly.
Frequent out-of-the-area and overnight travel will be expected.
VII. EEO STATEMENT:
AFGE provides equal employment opportunities (EEO) to all employees and applicants for employment without regard to race, color, religion, sex, national origin, age, disability, genetic information, pregnancy, marital status, sexual orientation, personal appearance, gender identity and/or gender expression. In addition to federal law requirements, AFGE complies with applicable state and local laws governing nondiscrimination in employment in every location in which the company has facilities. This policy applies to all terms and conditions of employment, including recruiting, hiring, placement, promotion, termination, layoff, recall, transfer, leaves of absence, compensation and training.
TO APPLY:
Interested applicants please send résumé to: jobs@afge.org.
WHEN APPLYING: Be sure to indicate that you saw this information at UNIONJOBS.COM.