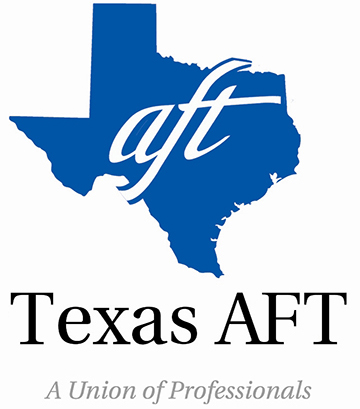 Texas AFT

Texas AFT Regional Political Organizers
For covering Dallas, Tarrant, Bexar, Travis,
Collin, Denton, Fort Bend, and/or Harris County, TX
Position: Regional Political Organizer
(Texas-based: prefer Dallas, Tarrant, Bexar, Travis, Collin, Harris County residents)
Texas AFT is seeking Regional Political Organizers for the 2020 election. This position will be charged with executing aggressive digital, field and organizing plans in Dallas, Tarrant, Bexar, Travis, Collin, Denton, Fort Bend, and/or Harris County and will be working on races up and down the ticket engaging Texas AFT members, working with endorsed candidates, and implementing the long-term political goals of the organization. Organizers will report directly to the Director of Political Organizing.
Responsibilities include but are not limited to:
Building and creating volunteer member capacity in local AFT unions.
Identifying, recruiting, and training volunteer member leaders using phone calls, Zoom, texts, emails, social media, etc.
Working with the Director of Political Organizing to develop and execute volunteer and leader training.
Ensuring progress is being made for all short- and long-term goals.
Developing and managing relationships with local union leaders and volunteers.
Reporting detailed and regular activities and program results.
Creating and maintaining a positive work environment and culture.
Coordinating and participating in direct voter contact and member programs to
motivate and mobilize voters.
Ideal candidates will have the following qualifications:
At least one cycle of political campaign experience or comparable labor organizing experience.
Strong interpersonal skills, including the ability to successfully relate to and motivate staff and volunteers.
Capable of conducting effective one-on-one conversations to move voters to action.
Experience using social media to communicate and engage workers.
Strong organizational skills and ability to multitask.
Ability to work independently and in team settings.
Proven experience excelling in fast paced and metrics driven work environments.
Willingness to think creatively and solve problems proactively.
Valid driver's license and reliable access to a vehicle.
Access to a mobile phone and electronic device (iPad, computer, etc)
Knowledge of campaign technology including Voter Activation Network, Action Network, Hustle, etc.
Preference for former educators, educators taking a sabbatical, and/or educator retirees
Salary and Benefits:
This is a temporary full-time (40 hours per week) position beginning in September through the election in November (approximately 10 weeks). The position offers $2500/month salary; $100 a month smart phone stipend; $100 a month gas stipend; $100 a month health insurance stipend
To Apply:
Submit résumé and references HERE.
WHEN APPLYING: Be sure to indicate that you saw this information at UNIONJOBS.COM.