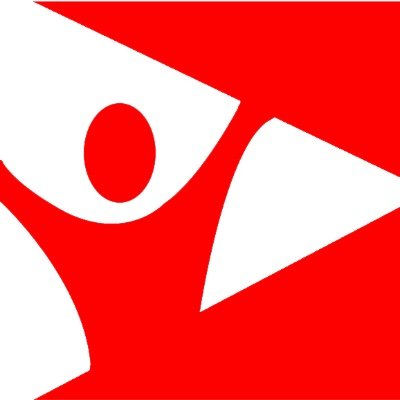 LA Voice

Lead Community Organizer
Based in Long Beach, CA
Organization:
LA Voice believes all people have power and a voice. Every day we amplify that power by uniting diverse faith voices and equipping grassroots leaders to organize for what their communities need, winning systemic changes that improve the lives of all county residents. We are an interfaith, multi-racial, multi-cultural organization of 70 faith and spiritual communities that represent more than 50,000 families in Los Angeles County. (See our Facebook page L.A. Voice or website www.lavoice.org). Our core strategic values are: exponential growth of grassroots leadership; bridging to belong across difference; and confrontation with power for social transformation.
Our diverse and experienced team works with communities across the county to create a Los Angeles with racial equity and abundant life for all.
LA Voice is a member of Faith in Action (formerly PICO National Network, www.faithinaction.org), the largest grassroots spiritual and congregational organizing network in the U.S. and a member of PICO California, an effective, highly respected grassroots organization playing a significant role to turn the tide toward inclusion and equity and create a true state of belonging.
Position Summary:
LA Voice is seeking to hire a full-time Lead Community Organizer to support and develop spiritually-centered grassroots leadership and power in Los Angeles County. This lead organizer will be responsible for a geographic region that includes Greater Long Beach in addition to leadership on one of our core campaigns.
The ideal candidate will have significant experience and training in community organizing, ideally as a Lead Organizer or other management role; effective communication skills (including those relevant to the communities with whom we organize); emotional intelligence; comfort or fluency in multiple ethnic and religious communities; a passion for people's leadership and growth; a track record of developing other people's leadership; and clarity that undoing racism is central to the struggle for our shared future. This is an amazing opportunity to be a part of a diverse and growing team that is creating positive, systemic change in Los Angeles and California.
An LA Voice Lead Organizer:
Demonstrates a disciplined focus on intentional leadership development through 1:1 conversation, identifying interest, inviting grassroots leaders into roles in the public arena and engaging them in national and local leadership development trainings.
Engages grassroots leaders in collective action for social change through identifying issues, training leaders and getting them into direct action with policy-makers and decision- makers at a local, county-wide and state levels
Builds intentional relationships with clergy and religious leaders: identifying interests and challenges in congregations, exploring how LA Voice membership meets congregational needs and constructing strategies for congregational development.
Co-creates and implements long term strategic plans for building county-wide power for racial and economic justice.
Essential Functions (to Include, but not limited to):
Build 1:1 relationships with congregational leaders across a wide geography, focused in Long Beach and surrounding communities
Organize up to twelve local organizing committees at partner or member congregations
Manage all LA Voice organizing efforts in the region in partnership with grassroots leadership
Develop and conduct training on effective community organizing: research meetings, team building, mobilization, power analysis, voter engagement, coalitions, structural racism, storytelling, one-to-ones, etc. Develop others' ability to teach these skills.
Train and support grassroots leaders in LA Voice collective campaign work, including strategic goal setting, preparing leaders for visits to advocate with elected officials, gathering signatures, and turning out their friends and family for actions, press conferences, voter work, etc.
Lead work with partner organizations and coalitions toward shared goals

Qualifications Required:
Minimum four years' experience in community organizing
Driven, self-disciplined and flexible; able to work independently and on a team
Group leadership skills; experience nurturing, managing, and guiding teams of people successfully toward shared goals
Facility working with clergy and people of faith
Effective interpersonal and relational skills; self-reflective and hungry for growth
Experience effectively managing and developing skills of staff team members
Demonstrated success developing and leading organizing campaigns to win tangible benefits for the community.
Commitment and track record of bridging across difference--including race, faith, and life experience--in order to nurture a staff team, an organization, and a county of belonging.
Other Possible Qualifications:
Knowledge of and experience organizing in Long Beach, CA and surrounding communities
More than five years of impactful community organizing
Fluency in Spanish or other language (e.g. Khmer) related to our work
Experience doing integrated voter engagement work, including canvassing, phone banking, and using PDI
Experience organizing with people who have been incarcerated, people without immigration documents, or people experiencing homelessness/housing displacement/severe rent burden
Life experience with incarceration, being without immigration documents, or homelessness/housing displacement/severe rent burden
Bachelor's degree, Master's degree or other advanced coursework
Compensation and Benefits:
This is a full-time, exempt position that reports to the Director of Organizing
The job includes regular evening work and some weekend work.
Salary is competitive for the region and based on experience.
Benefits include a comprehensive health plan and retirement account.
To be considered for employment, candidate must possess a valid CA Driver's License, current automobile insurance, and consistent and reliable transportation.
LA Voice is an Equal Opportunity Employer and does not discriminate against otherwise qualified applicants on the basis of race, color, creed, religion, ancestry, age, sex, marital status, national origin, disability or handicap, or veteran status.
Application Procedure:
All applicants must apply for this position online via organizingcareers.org. Please have the following documents ready to upload to your online application:
An electronic file of your résumé (preferably in PDF format)
A cover letter stating why this is a fit for you and for LA Voice
If you need assistance or experience any technical difficulties with your online application, please contact careers@faithinaction.org. Résumés will be accepted via this email address.
Application/Hiring Deadline:
Applications and interviews will occur on a rolling basis.
WHEN APPLYING: Be sure to indicate that you saw this information at UNIONJOBS.COM.