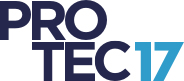 PROTEC17

Organizer
Based in Greater Seattle, WA
PROTEC17 has recently strengthened its organizing of new and present members. Our current small-but-mighty organizing staff is continuing grow our public sector membership in the Pacific Northwest. And to further expand this work, PROTEC17 is seeking to hire an experienced, enthusiastic, creative, and committed Organizer to our team.
Our organizers are responsible for developing and executing campaigns across the full spectrum of union activity. Work will include new unit organizing, accretions to existing units, member mobilization, political action, leadership identification and development, and signing up new members. The overarching goal is building member density and power. Candidates will be expected to have experience and applicable skills in these areas, or an ability to rapidly become proficient.
Candidates are also expected to demonstrate the following:
ABILITIES AND COMMITMENTS
Commitment to advancing racial equity, which the organization set as a core priority in its 2020-2022 strategic plan.
Creativity to address problems and challenges
Collaborative approach to working within a dynamic team environment, while being comfortable working independently.
Comfort working with diverse groups of members and people and the ability to demonstrate a high level of professionalism and adaptability.
Flexibility to meet constantly changing job requirements.
Commitment to hours and days of work as necessary to move campaigns forward and meet member interests, including long days, evenings, and some weekends.
Be a consensus-building leader while having a high level of sensitivity to the diverse interests of union members.
PROFESSIONAL SKILLS
Leadership Identification: Passion to devote time to identifying and recruiting member-leaders to build our union.
Leadership Development and Committee Building: Ability to train leaders to execute progressively important tasks.
One-On-One Communication: Obtain worker commitments to each other and the union.
Strong Writing Skills: Write professional, clear and compelling member communications.
Verbal Communication Skills: Speak, and train members to speak, persuasively with their co-workers and their employers.
Campaign Experience: Convey details of union contracts, organizing rules, and other technical processes to workers.
Time Management & Strategic Thinking: Ability to plan and put into motion an organizing campaign plan from beginning to end, including a time line and elements of strategy such as communication and mobilizing actions.
CRITICAL THINKING
Analyze and resolve complex problems.
Define parameters of problems, collect information, establish facts, and draw valid conclusions.
Plan work to accomplish long term, complex goals and daily immediate tasks.
COMPUTER SKILLS
Proficiency using internet, spreadsheets, database, and word processing software such as those in the Microsoft Office suite.
CERTIFICATES, LICENSES, REGISTRATIONS
Maintain valid driver's license, reliable automobile, and minimum auto insurance coverage.
WORK ENVIRONMENT
Must be capable of working independently and remotely, including having access to internet and cell phone. Physical demands of the job may include sitting, standing, walking, carrying objects and sometimes many or heavy files. The employee may occasionally work in outside weather conditions. The noise level in the work environment is usually moderate.
PROTEC17 is a nonprofit labor organization that represents more than 9,000 professional, technical, managerial and administrative public employees who serve the people of Washington and Oregon. We work tirelessly with members, employers and community allies to fulfill our mission: PROTEC17 is a member-powered union, inspiring action, advancing equity, and building community.
COMPENSATION
Excellent compensation package that reflects the high level of professionalism expected of our staff, including employer-paid medical and dental; auto allowance; substantial annual, sick and holiday leave; and a generous employer-funded retirement plan. PROTEC17's culture and organization allow us to meet members' interests while also maintaining a good work-life balance. PROTEC17 members are fantastic, community-oriented people and it's a engaging, collegial place to work.
To Apply:
Please send résumé, letter of interest and professional references to Paul Marvy at paul@protec17.org. with the subject line 'Organizer Application – [Your Name]'. Applicants considered on a rolling basis until filled.
WHEN APPLYING: Be sure to indicate that you saw this information at UNIONJOBS.COM.