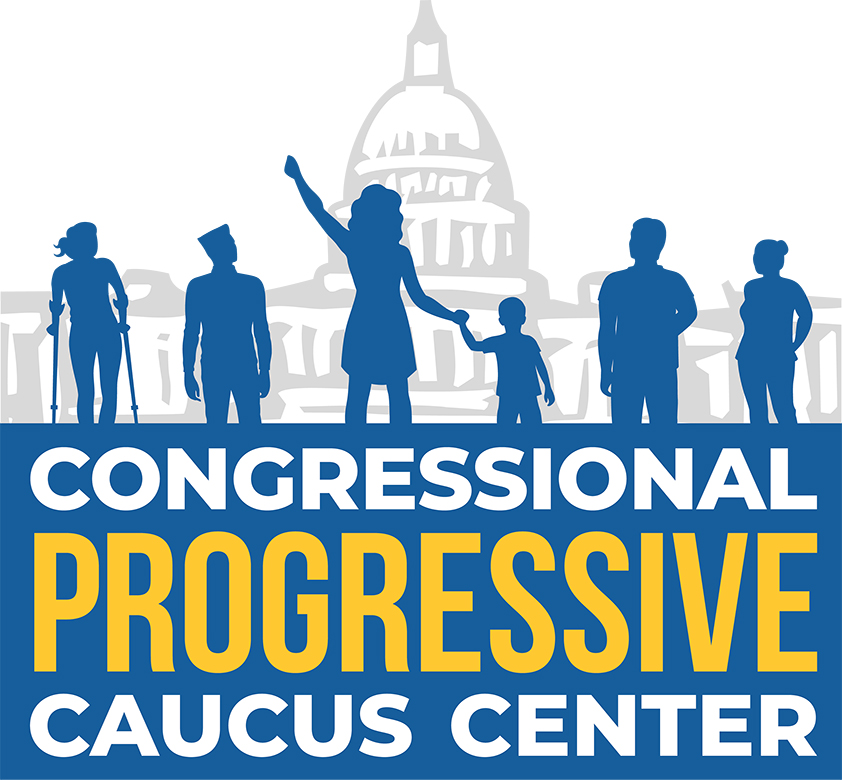 Congressional Progressive Caucus Center

Managing Director for Program & Strategy
Based in Washington, DC
(position is remote until the CPC Center's office is able to reopen)
About the CPC Center
The Congressional Progressive Caucus Center (the CPC Center) is a 501(c)(3) nonprofit that identifies and develops solutions to build a more just, equitable, and resilient nation. Our network approach brings together community leaders, organizers, advocates, unions and policy experts to build people-led, cutting-edge policy.
The CPC Center is seeking a highly experienced, strategic, and motivated candidate to fill the position of Managing Director for Program & Strategy (hereafter Managing Director).
Position Description
Executive Leadership: The Managing Director will provide internal and external leadership to achieve the Center's strategic goals and objectives. S/he will help chart the future growth and direction of the CPC Center. This position reports to the Executive Director.
Strategic Planning: Together with the Executive Director, the Managing Director will provide strategic leadership in the development of program goals and content. The Managing Director will work with Program Team Directors to refine and implement the CPC Center's organizational vision.
Lead Program Team: The Managing Director will lead the program management team and support their work to set goals, coordinate projects and achieve results. S/he will help the team coordinate program development with other departments of the CPC Center, and support program delivery and evaluation. The Managing Director will ensure effective day-to-day operation of the program team through oversight of program deliverables and deadlines.
External Engagement: The Managing Director will help to expand and engage the external stakeholders, networks and coalitions with which the Center works.
Overall Qualifications
Successful Candidates will:
Share the values of the CPC Center and be passionate about its mission.
Provide effective, seasoned and innovative leadership that balances close attention to detail with a focus on the big picture.
Possess substantial experience and insight into legislative strategy and congressional relations.
Be able to set priorities while working in a dynamic, fast-paced, deadline-oriented environment and balancing competing demands.
Demonstrate excellent interpersonal skills.
Possess excellent written and oral communication skills to effectively address broad and diverse audiences on multiple issues.
Offer creative approaches to complex problems and translate policy options into implementable solutions.
Be able to strategize with team members, with a focus on organizational improvements and the implementation of systems.
Be able to communicate and coordinate with remote teams effectively.
Support program directors in managing their teams and workflow. Identify and foster growth opportunities for team members.
Provide leadership in development of inter-team communication and cohesiveness, sustaining culture and supporting staff during organizational growth.
Lead teams in writing and editing influential pieces (op eds, memos) to frame and advance key policy priorities.
Build and maintain strong relationships with partners and stakeholders. Speak at briefings and conferences and identify opportunities for CPC Center.
Required Qualifications and Skills
Ten to fifteen years of experience working in policymaking, government affairs, or related fields.
Experience working on or around Capitol Hill at a senior level (four years+ strongly preferred)
Excellent proven track record of supervising staff and leading teams (five years+ strongly preferred).
Prior nonprofit and/or advocacy experience preferred.
Demonstrated track record of advancing racial justice and other social justice issues.
Demonstrated commitment to fostering a culturally competent workplace and being a leader on diversity, equity, and inclusion.
Demonstrated proficiency in strategic planning, development and implementation of new programs and systems, and efforts to build long-term program sustainability.
Track record delivering superior results.
Proven ability to deliver excellent results while maintaining a positive workplace.
Education: Masters' degree, J.D. or other advanced degree strongly preferred.
Salary Range and Benefits
$110,000 – $130,000 annually, depending on experience.
The Managing Director for Program & Strategy will also receive excellent benefits including generous vacation, paid holidays, 401(k) match, and paid health insurance.
Commitment to Diversity
The CPC Center is an equal opportunity, fair chance employer, committed to building a diverse and inclusive workforce. All qualified applicants will be considered for employment without regard to race, color, creed, national origin, sex, age, disability, marital status, sexual orientation, military status, prior history of arrest or conviction, caregiver status, or other categories protected by law.
Location
This position is remote until the CPC Center's office is able to reopen. At that time, this position will be based in our Washington, DC office.
To Apply
Please send the following materials to jobs@progressivecaucuscenter.org with "Managing Director for Program & Strategy" in the subject line.
A cover letter explaining your interest in this work and any related experience.
Your résumé.
A writing sample demonstrating your ability to clearly and concisely communicate on a federal policy issue (e.g. memo or fact sheet). Excerpts of longer works are acceptable.
A writing sample demonstrating your ability to write persuasively for a general audience about public policy (an op-ed, LTE, speech or something similar).
References.
Applications will be reviewed on a rolling basis. Due to the large volume of applications, only applicants moving on to the next round will be contacted.
WHEN APPLYING: Be sure to indicate that you saw this information at UNIONJOBS.COM.