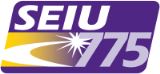 SEIU 775

Organizer
Leaders in Action Homecare Team, Member Programs and Participation Department
Based in Spokane, WA
Reports To: LiA Manager, Member Programs and Participation Department
Included in the Staff Union Bargaining Unit (classified in the Program I or Senior Program I schedule) this is a full-time, salaried, overtime-exempt position.
Location: Spokane
Special qualifications: Bilingual fluency in relevant languages
SEIU 775 is a fast-growing union committed to uniting the strength of long term care workers and improving the lives of working people.
The Organizer's role is to develop the leadership and strength of membership within assigned turf, in coordination with a statewide communications and political program.
Organizers on the Leaders in Action team mentor, coach, teach, and foster the talents of our members, who are low-wage home care workers. The goals of our union are to raise standards for the long-term care industry by through an aggressive organizing plan and political engagement. Homecare organizers are on the front-line of building the strength of our membership through individual skills and leadership development, recruitment to events, and coaching and training opportunities.
Previous experience in union organizing is highly desirable, but a variety of career or volunteer experiences include qualifying skills. Experience with the following types of employers is highly significant: social justice organizations, labor unions, progressive issue advocacy organizations, community and social service organizations, political campaigns and elected officials. Strong preference will be given to candidates who have completed the SEIU "Wave" training program or other formal training programs for organizers.
Requirements include: Personal commitment to the mission and goals of SEIU 775 is a requirement of this position (see www.seiu775.org and www.seiu.org).
Requirements:
A drivers' license, a car, automobile insurance, and a cell phone with NW regional coverage are all requirements of this position.
Excellent oral and written communication skills in English are requirements of this position. Basic computer literacy and a willingness and ability to learn the organization's technology tools is a requirement.
Willingness to work long, irregular hours, including evenings and weekends, is required
Willingness and ability to travel is a requirement, including frequent travel within the assigned turf and occasional travel throughout WA and other locations, including overnight travel.
Strong personal planning, motivation, and time management skills and ability to work with people from other cultures and backgrounds are necessary skills.
The ability to exercise discretion and independent judgment are considered key components to achieving organizer performance standards.
The organizer must reside within the assigned turf.
Typical Working Conditions
The physical demands described here are representative of those that must be met by an employee to successfully perform the essential functions of this job.
While performing the duties of this Job, the employee is regularly required to drive a car, operate a computer, a cell phone, and other general office equipment.
While performing the duties of this Job, the employee is occasionally required to walk from door to door for 3 hours at a time with rest and meal breaks
The employee is frequently required to stand; walk; and sit.
The employee may be required to lift and/or move up to 25 pounds.
Specific vision abilities required by this job include close vision, distance vision and ability to adjust focus.
While performing the duties of this job, the employee is occasionally exposed to outside weather conditions.
The noise level in the work environment is usually moderate, but can elevate during events and campaign activities.
A regular work week can be 8 hours a day 5 days a week. Frequently organizer's job requirements exceed 8 hours a day.
Occasionally, when we have major events to plan for, an organizer must be able to work every day for 2 weeks.
Employee may be required to travel for days, weeks, and sometimes months at a time, to Montana, to other parts of the Washington State, or to other states. During this time Program Staff stay in hotels and work requirements are the same as above.
Reasonable accommodations may be made to enable individuals with disabilities to perform the essential functions.
SEIU 775 is committed to providing staff development opportunities and resources. We recognize that the majority of an organizer's skill development happens through on through on the job experience, especially in the first year of employment. This position has advancement opportunities to a Senior Organizer position.
Compensation: Salary and benefits are set by collective bargaining agreement. Actual pay scale step depends on experience. Benefits include fully employer-paid family health, dental and vision insurance, life insurance, a generous leave package, an ORCA Transit Card, fully employer-paid pension (defined benefit plan), an optional 401(K) plan (no employer match), car and cell phone allowance, mileage reimbursement, and other benefits outlined in the policies of SEIU 775 and the staff union contract.
To Apply:
Submit cover letter, résumé, and three references with current contact information. These may be entered as text, or attached during the application process on the SEIU 775 Career Site.
WHEN APPLYING: Be sure to indicate that you saw this information at UNIONJOBS.COM.