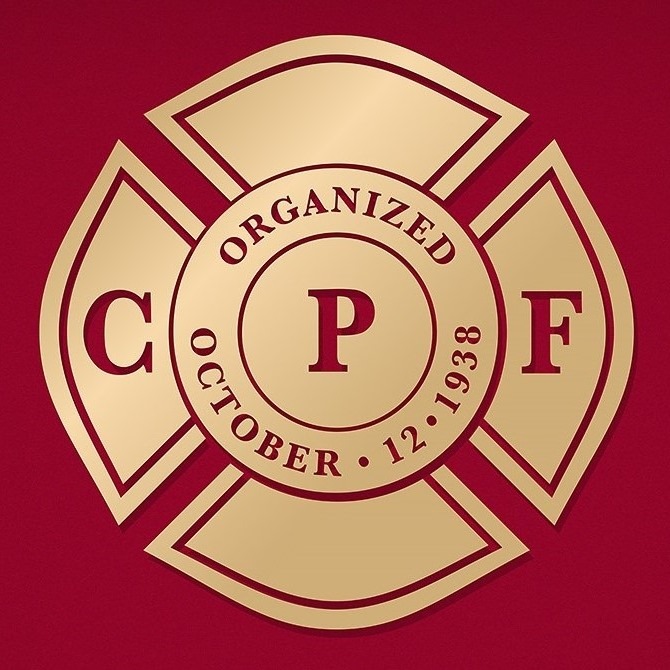 CPF
California Professional Firefighters

EMS/Health & Safety Director
Based in Sacramento, CA
The Organization
California Professional Firefighters is the largest statewide organization dedicated to serving the needs of career firefighters. It is one of the nation's strongest and most influential public employee organizations. Learn more at www.cpf.org
The Position
The EMS/Health & Safety Director works under the direction of the president and in collaboration with senior management and the legislative team and is the key person responsible for administering the organization's EMS and Health & Safety programs and policy.
Roles and Responsibilities
Stays current on Emergency Medical Services (EMS) policy and practices at the federal, state, and local levels.
Attends various State agency or stakeholder task force, workgroup, or advisory committees established to review or propose EMS and Health & Safety policy.
Engages the CPF Legislative team regarding any health & safety or EMS statutory and regulatory proposals and communicates relevant information impacting legislative work to the CPF legislative team.
Supports CPF's appointed member on the EMS commission by reviewing agendas and providing insight on issues in advance of these meetings and reports any significant policy or regulatory issues.
Prepares draft public comments for EMS or health and safety regulatory proposals that impact firefighters. This may include coordinating frequent meetings with CPF member locals, the International Association of Firefighters or other labor allies to ensure that CPF positions and comments are consistent with their organizational positions.
Supports CPF representatives on EMS or Health & Safety workgroups, task forces or advisory committees in the form of arranging pre and post meeting discussions, develops materials to support the subjects covered in each committee meeting and participates as an observer in the meetings.
Provides input on legislation: Consults with other subject matter experts on issues relating to EMS and Health & Safety to assist the legislative team with bill positioning recommendations.
Oversees the administration and promotes the growth of the Personal Exposure Reporting (PER), a program that offers a comprehensive method for firefighters to record their on-the-job exposures to cancer causing chemicals and biological toxins.
Engages with local unions having difficulty with EMS or Health and Safety issues and works to identify solutions. Informs member local unions when new State EMS or health and safety regulations or protocols are adopted.
Drafts EMS and Health & Safety updates/articles for CPF's newspaper and social media channels.
Provides staff support to the California Fire Service Task Force on Behavioral Health–a joint labor-management initiative committed to making emotional wellness and post-traumatic stress injuries a health and safety priority in the fire service.
Engages on the Covid-19 pandemic issues related to vaccine distribution and workplace safety and responds to local union members having concerns around these issue areas. Serves as member on the California Department of Public Health's (CDPH) Community Vaccine Advisory Committee.
Qualities and Qualifications
Demonstrated Leadership and Management -- proven track record with at least five years' administrative public health or related experience.
Enjoys constant reading and analysis of legislation, data, and articles relating to EMS and public health.
Collaborative Decision Maker – successful in bringing together multiple stakeholders, with diverse perspectives and collaborate to reach decisions that all parties will buy into.
Inspiring Relationship Builder–ability to build successful relationships with the CPF staff, executive board, members, and relevant EMS and Health & Safety state agency officials and staff, creating optimism that keeps everyone positive and moving toward achieving objectives.
Communication Skills – passionate and charismatic communicator with strong presentation and written communication skills.
Ambition and Compassion – be an action-oriented leader one moment and drop everything the next moment to be a supportive listener to a firefighter who, for example, may be calling to say she has just learned that she has job-related cancer.
Adaptable and Agile – ability to adapt to a changing environment and unanticipated events. When emergencies strike (wildfires, mass shootings, pandemics), firefighters get busy and so does CPF's Health & Safety Department.
Humor and Maturity – understands the importance of an enjoyable workplace culture that fosters an environment for innovation and happy people.
Compensation Package
Salary is commensurate with experience. Employee benefits are comprehensive and include: health insurance, generous retirement plan, paid vacation, paid sick leave, employee incentive programs, and more.
To Apply
For immediate confidential consideration, please email your résumé to: resumes@cpf.org, along with your desired salary range, and a cover letter highlighting your relevant qualifications and experiences that support your candidacy.
WHEN APPLYING: Be sure to indicate that you saw this information at UNIONJOBS.COM.