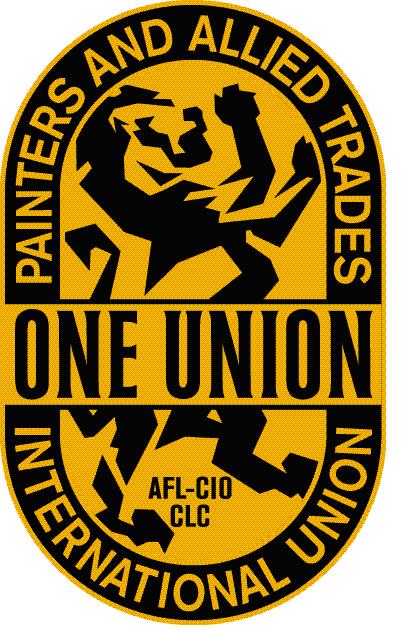 IUPAT
International Union of Painters and Allied Trades

Community and Political Organizer
(in partnership with The Georgia Latino Alliance for Human Rights)
Based in Atlanta, GA
The International union of Painters and Allied Trades (IUPAT) in Partnership with The Georgia Latino Alliance for Human Rights (GLAHR) is seeking a full-time Political-Community Organizer in Atlanta, GA
The Political Organizer is responsible for educating, mobilizing, and cultivating relationships with community and political leaders in support of our strategic campaigns in coordination with the Georgia Latino Alliance for Human Rights (GLAHR). The Political Organizer role will focus on community organizing and political outreach to further the shared goals of IUPAT and GLAHR by building relationships with key partners, educating our current members and future members, and mobilizing our allies in support of our mission of building power for working people. The Political Organizer will also execute electoral engagement campaigns in support of our strategic campaigns. Electoral responsibilities could include supervising canvassers or volunteers in executing a field program to engage voters in strategic elections.
The political organizer must be committed to GLAHR's identity as a grassroots, membership-based organization, and will be required to collaborate actively with GLAHR's staff and worker leaders to develop and execute campaign strategies that advance our mission and values. The political organizer will develop strategic partnerships with key allies and local policy-makers and engage member leaders in these efforts. This is a full time, salaried, and FLSA-exempt position.
ESSENTIAL DUTIES & RESPONSIBILITIES
Develop and implement a comprehensive strategy for community and political outreach.
Build strategic relationships with potential allies among labor, religious, ethnic, immigrant, and other appropriate community organizations and leaders; attend their meetings or events.
Educate and mobilize members, workers and community members to attend meetings with elected officials, activist committees, union events, etc.
Responsible for coordinating with IUPAT organizers and service representatives to fulfill their needs both internally and externally.
Track and report progress toward organizing and political goals established in the strategic plans on a daily and weekly basis.
Travel to assist in departmental and campaign needs.
Performing all other job-related duties as required.
Coordinate trainings for members in collaboration with our training divisions or other partners (Popular Education or Health and Safety).
Support the coordination of actions or events.
Sustain and grow our partnerships with other community or labor organizations as well as political relationships.
SKILLS AND QUALIFICATIONS
Demonstrates commitment to social justice, union organizing, anti-oppression, or social movement unionism, with 2-3 years' experience in relevant fields.
Strong preference for individuals with previous experience in labor, community, student, and/or social movement organizations or campaigns.
Strong preference for individuals who are familiar with the political landscape of Atlanta, Georgia.
Strong coalition-building and facilitation skills across a diverse set of organizations and constituents.
Commitment to developing grassroots leadership to advance GLAHR's and IUPAT's vision to achieve just and dignified working conditions for low-wage workers.
An ability to manage multiple tasks and projects simultaneously and meet established deadlines.
Strong written and verbal communication skills.
Willingness to work some weeknights and weekends.
Willingness to respond promptly to emails, phone calls, and other forms of communication.
Excellent critical thinking skills.
Detail oriented and organized.
Excellent time management and administrative skills.
Proficiency with Microsoft Word, Excel, internet.
Must have a current driver's license and insured vehicle.
Performing all other job-related duties as required.
PREFERRED QUALIFICATIONS
The ideal candidate is bilingual in English and Spanish.
Experience with Voter Activation Network (VAN) is preferred.
WORK ENVIRONMENT
Working environment will be a combination of office work and fieldwork. The individual will work closely with GLAHR and IUPAT, with time spent in both offices. The individual selected will be expected to travel as a component of this position.
Compensation depends on experience and is highly competitive.
HOW TO APPLY: Send résumé, cover letter, and three references to Dwebster@iupatdc77.org and include "Atlanta Political Organizer" in the subject line. Incomplete applications will not be considered.
International Union of Painters and Allied Trades provides equal employment opportunities (EEO) to all employees and applicants for employment without regard to race, color, religion, sex, sexual orientation, gender identity, age, disability, veteran status, marital status or status with regard to public assistance.
WHEN APPLYING: Be sure to indicate that you saw this information at UNIONJOBS.COM.