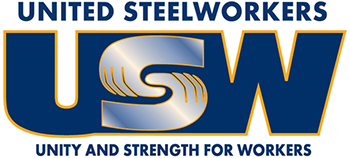 United Steelworkers

Project Field Organizer (Lead)
Based in and around Edison, NJ
United Steelworkers International Union seeks enthusiastic, mission-driven, and available Project Field Organizer for organizing in and around Edison, New Jersey.
Pay commensurate with experience. Generous benefits. Applicants must have own vehicle and valid driver's license. Position is immediately available.
Equal opportunity employer. Women, people of color, and bilingual people are encouraged to apply, as well as those with prior experience in manufacturing, paper, industrial, or chemical organizing.
Spanish fluency is not required but is preferred.
Job Description
Project Field Organizer (PFO) shall work as a lead on a staff team to develop effective winning strategies in an organizing campaign. A successful applicant should have a strong commitment to building the labor movement, be able to perform effective house calls, have experience running group meetings with employees, successfully identify and develop workplace leaders, have adequate skills maintaining and updating campaign charts and database, and the ability and skills to work independently. 3-5 years' experience in organizing is required.
Extra consideration will be given to applicants with a strong labor background; relevant experience in similar campaigns, including building committee, developing campaign messaging, and independently running other aspects of a campaign; and expertise in Microsoft and Google products, as well as maintaining and building databases.
To Apply:
Submit résumés and cover letters to Ryan Fairley at rfairley@usw.org.
WHEN APPLYING: Be sure to indicate that you saw this information at UNIONJOBS.COM.