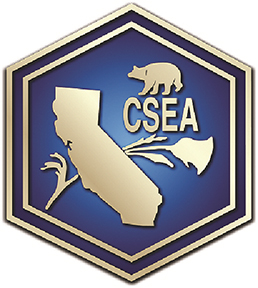 California State Employees Association


CSUEU/SEIU Local 2579

Organizing Director
Based in California
(home base flexible within CA)
California State University Employees Union (CSUEU, SEIU Local 2579), an affiliate of California State Employees Association (CSEA) seeks an Organizing Director who will develop and execute a transformative external organizing strategy. We seek a candidate with a strong track record of conceptualizing, implementing and winning complex political, legislative, and /or legal issue campaigns. The successful candidate is driven, self-motivated, works well on a diverse team of staff and member leaders, and has experience in scratch organizing, strategic planning, and staff development.
About CSUEU:
California State University Employees Union/SEIU Local 2579 is a progressive, innovative, growing, member-led union that represents more than 15,000 California State University employees in 23 campuses and the Chancellor's Office throughout California. Our members are the backbone of the California State University system. There is a potential for organizing non-unionized workers. The Organizing Director will lead the work of building a campaign to represent the non-unionized CSU employees of who do work that is similar to organized members. The multi-faceted, strategic campaign will involve innovative integration of legislative, legal and organizing components. This position reports directly to the CSUEU Executive Director and requires frequent and extensive, statewide travel.
DUTIES INCLUDE, BUT ARE NOT LIMITED TO:
Campaign Development
Supports the development and effective implementation of a complex, multi-faceted, winning, organizing strategy and leads campaign implementation.
Co-develops the overall organizing strategy, with strategic direction from the Executive Director and the CSUEU Vice President of Organizing.
Builds coherence across campaigns and programs.
Builds strong relationships with working people, CSUEU members, officers and chapter presidents.
Thinks strategically and exercises sound judgment in coordination with the Local's legal, legislative, research, representation, and communication staff to identify potential organizing targets, analyze data, and apply other criteria in assessing risks and benefits that create strategic advantage for the campaign.
Develops/assists in the development of tools for field strategy implementation as necessary.
Prepares timely written campaign reports and meeting summaries.
Team Supervision
Responsible for high performance and results of the organizing team.
Responsible for hiring, onboarding, developing, and holding Organizers accountable through constructive feedback and evaluation of progress toward goals and deadlines.
Works with Organizers to create and meet goals in detailed work plans for themselves and the teams they supervise.
Ability to manage remote staff.

Other Management and Leadership Responsibilities
Works with the Executive Director and CSUEU President to drive forward organizational development goals and help align organizing work overall to achieve those goals.
Fosters a climate of winning, empowerment, cohesion, and integration.
Performing other duties as required.
EXPERIENCE
A minimum of 3 years' experience as an organizer, and a minimum of 2 years' experience as a Lead or Supervisor.
Experience establishing plans, managing and improving processes, driving for effective implementation, championing meaningful innovation and promoting global perspective and creating strategic advantage in service to winning campaigns.
Ability to develop a field strategy and detailed action plan; clearly outline roles for team members, colleagues, and partners; and deliver the plan on time.
Excellent oral communications and presentation skills, including the ability to tailor messages and engage different audiences.
Proven ability to build strong relationships, promote and respect individual and cultural diversity and collaborate across departments and/or organizations.
Proven ability to manage organized staff in a manner that inspires, motivates, develops, and maintains good working relations with diverse membership and staff.
Sophisticated knowledge of bargaining, legal, political, legislative, economic, and industry forces that impact organizing campaigns.
Strategic vision and direction for short- and long-term campaigns related to local, regional, state, and national issues, with varying degrees of complexity to accomplish desired policy and administrative change.
Deep dedication to organizational values, commitment to quality and focus on the needs of those who are directly impacted.
Patience and stamina.
EDUCATION
A degree from an accredited four (4) year college or university preferred, in a field related to public policy, law, social science, economics, labor advocacy, or equivalent experience in a labor union or comparable member-based organization.
COMPENSATION PACKAGE
Salary range is negotiable, commensurate with experience and qualifications, with a salary range between $110,000-$125,000 per year, and a generous benefits package, including the SEIU Affiliates Officers and Employees Pension Plan.
TO APPLY
To be considered for this position, please provide the following:
A current résumé reflecting qualifications for this position
A Letter of Application which specifically addresses how accomplishments in your career have prepared you to meet the challenges and opportunities presented in this position.
All materials must be sent electronically to the following CSUEU Search Consultant (No phone calls):
Unionsearch.org, Margolies Potterton & Associates
Debra Schwoch-Swoboda
Dswoboda@unionsearch.org
For all questions regarding this search, including confidential inquiries, please contact: Debbie Schwoch-Swoboda (East Coast) Dswoboda@unionsearch.org
DEADLINE FOR FIRST APPLICATION REVIEW: Monday, July 12, 2021 5 pm (PST.)
CSUEU is committed to Equal Opportunity and considering applicants without regard to race, color, religion, gender, sexual orientation, gender identity or expression, national origin, age, genetic information, disability or veteran status.
Please visit our website for more information: www.CSUEU.org
WHEN APPLYING: Be sure to indicate that you saw this information at UNIONJOBS.COM.