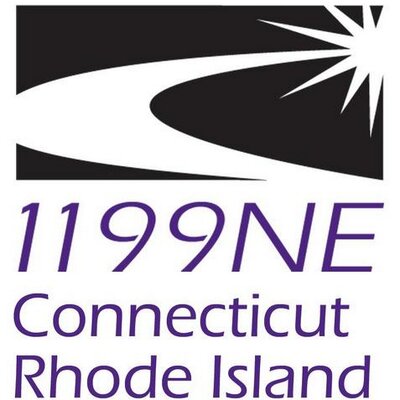 New England Health Care Employees Union
District 1199 SEIU

Accounts Payable / Receivable
Finance Department
Based in Hartford, CT
About Us: In these challenging times, when so much wealth and power is concentrated in the hands of so few, it is more important than ever to unite working people with the broader political and social justice movement to achieve respect and dignity, economic and racial equality on the job and in our communities.
District 1199 SEIU is a bold, democratic Union with a long activist tradition. In his remarks at 1199's Salute to Freedom in 1968, Dr. Martin Luther King, Jr stated "Local 1199 represents the authentic conscience of the labor movement." In recent years, we've won a $15/hour standard for thousands of low-wage workers through militant direct-action campaigns, fought racism on the job, campaigned for progressive policy in the state legislature, and engaged in the community around a variety of social justice issues.
DUTIES AND RESPONSIBILITIES MAY INCLUDE:
Timely entry of approved invoices/expense vouchers into QuickBooks
Establish/maintain clear & concise record system of funds acquired
Responsible for the preparation and processing of daily receivables for approx. 10,000 union members; review and ensure accuracy of approved electronic payments
Identify specific payment types and allocate the funds to the appropriate G/L using our accounting system in addition to making deposits to the correct bank account.
Prepare weekly AP check & create the weekly check register report
Frequent communication (written & oral) with all levels of staff/Departments to ensure expense authorization and payment protocols are maintained.
Maintain appropriate file remittance with paid transactions. Record all authorized ACH's & Auto Dr. payments to the correct G/L with appropriate memo information provided in QB.
Reconcile monthly credit card statements, vendor statements, research any discrepancies.
Know and understand the following payment types: Net Terms, Prog-Pay i.e, Progress Payment, LTA – Long Term Agreement
Responsible for vendor maintenance to include but not limited to record new vendors, ensure W-9's are on file for all 1099 vendors. Record TIN #'s in system to reflect.
Monitoring accounts to identify overdue and/or short payments.
Responsible for documenting all workflow procedures (electronically), testing to ensure complete accuracy of the process
Complete month-end close responsibilities and adhoc reporting
Other financial tasks/responsibilities to include but not limited to special projects as needed
MINIMUM QUALIFICATIONS REQUIRED:
Utilize strong financial skills and understand the flow of transactions in an integrated and automated accounts payable/receivables accounting system to mitigate risks.
Excellent financial /accounting knowledge with strong skillset in Quickbooks, MS Excel, Access, Word and Power Point
Excellent problem solving/judgmental skills, with high level of attention to detail and accuracy.
Keeping accurate records and reporting on payables and/or receivables activity
Ability to maintain confidentiality and exercise extreme discretion.
Ability to handle and prioritize multiple tasks and meet all deadlines
Strong organizational and communication skills (written & verbal), and the ability to work under pressure
Must be a team player with the ability to work independently when necessary. Documentation of processes a must.
Preferred
Bachelor's Degree in Business Administration/Finance, Accounting Degree preferred; 5-7 years Accounts Payable and reconciliation, Receivable/ Collections experience in lieu of Bachelor's degree
5 plus years in Accounts Payable, Receivable, Cash Application and/or Collections performing all payables/receivables functions to include check printing ordering of supplies etc.
Equal Opportunity
District 1199 SEIU is an Equal Opportunity Employer. Women, LGBT people, and people of color are strongly encouraged to apply.
Compensation: Dependent on experience; includes medical, pension, vacation benefits.
To Apply:
Send cover letter and résumé to:
Katie Bordonaro
77 Huyshope Avenue, Hartford CT 06106
Email: kbordonaro@seiu1199ne.org
Fax: 860-251-6049
WHEN APPLYING: Be sure to indicate that you saw this information at UNIONJOBS.COM.