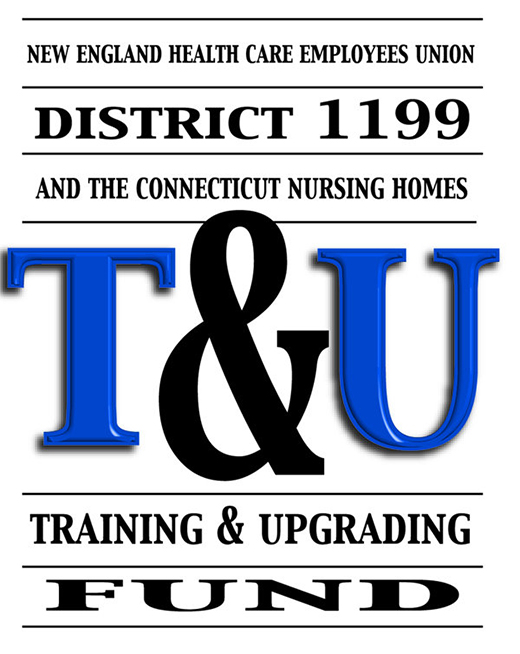 1199NE Training and Upgrading Fund



Rhode Island Training Fund Director
Covering Rhode Island
Title: Rhode Island Director-1199NE Training and Upgrading Fund
Reports To: Executive Director, 1199NE Training & Upgrading Fund. Work plan and schedule will be developed jointly between the Training & Upgrading Fund, SEIU 1199NE and specific project/employer partners.
Oversite: Manages 2-3 Full time Staff and 3-4 part time trainers
Employment Status: Full-time Exempt
Compensation: $60,000-$70,000; includes generous benefits package
NOTE: Currently, this position functions virtually for most of the time, however this may change in the future.
To Apply:
Send letters of Intent and résumé to:
Steve Bender, Executive Director
1199NE Training & Upgrading Fund
SBender@1199trainingfund.org
Primary Functions:
The RI Training Fund Director is responsible for the management of workforce development and labor management programs that support the current and future demands of SEIU 1199NE, SEIU 1199NE members, and employer partners in the healthcare industry. The Director is responsible for managing current programs, overseeing program budgets, supervising staff, and working with appropriate stakeholders to develop and help raise funds for new programs. Supporting Diversity, Equity and Inclusion (DEI) initiatives across program areas will be a priority in the future. The Director will work with 1199 member leaders and Union leadership to develop new programs and uses of negotiated training funds to respond to educational needs and employers' strategic challenges.
The priority of this job is to ensure training and upskilling of members at participating employer sites and to build the capacity of the workforce. This includes assisting incumbent workers and supporting their skill development for their current jobs and helping those workers who want to further their education for advanced careers in healthcare.
Current Program Duties include:
Working with collectively bargained employer partners, specifically Women & Infants and Butler Hospitals, through the following activities:
1-1 meetings with department managers and supervisors to discuss how the Fund can support their work
C-Suite Level conversations regarding larger workforce issues including CNO, HR Directors, CFO, COO/President and additional VPs
Coordination of basic skill enhancement classes for incumbent workers in dietary and EVS departments (i.e. Basic Computer Skills, English as a Second Language)
Coordinating the 1199 member reimbursement benefit program:

Marketing the benefits to members
Collecting applications and ensuring that all documentation is accurate and complete and submitting to appropriate departments for payment
Discussing with Union and W & I if there are requests for exceptions to eligibility policies and levels of benefits

Coordinating existing non-trade healthcare apprenticeship programs
Managing the Rhode Island Medicaid Long-term Service Supports Independent Provider (IP) training program, including:
Managing and assisting in contractual negotiation of the training contracts, with additional duties including overseeing Orientation, CPR, Advanced and other trainings as needed, tracking program expenditures and vendor invoices, creating and reconciling staff expenses for invoicing and payment from fiscal partner and funders
Working closely with the Union to support the recruitment of Personal Care Aides and consumers
Hosting and coordinating quarterly PCA Partnership meetings, including the following partners: Executive Office of Health & Human Services, the Department of Human Services, the Department of Labor & Training, the IP Fiscal Intermediary, the IP Service Provider, and 1199
Supervising PCA Training Coordinator and trainers
Developing and disseminating reports on overall PCA training program performance, including enrollment, attendance, and completion data
Troubleshooting PCA escalations with the FI or the SA; working with PCA Coordinator to resolve customer service issues and PCA issues
Working with state agencies to resolve training challenges and improvements with the expectation of ensuring the continued growth and development of the state's IP training program.
Overseeing growth of the RI Training Fund with public and private fundraising by working with stakeholders to apply for public and private grants.
Engaging in partnerships with stakeholders that help to build the Fund's scope and to support existing union members
Participating in community conversations about the healthcare workforce
Completing RFP applications, soliciting and collecting MOUs with employers and community organizations, educational vendors and institutes of higher education
Specifications:
Experience/knowledge of the labor movement; experience working with or partnering with labor unions a plus
Bachelor's Degree in Labor Relations, Human Resources Management, Education, Healthcare related field, or another relevant field
Minimum four (4) years' experience in training, human resources in a healthcare setting, workforce development, adult education, or other related experience in professional and or skills development in the healthcare industry
Experience aligning workforce training and education to operational needs.
Excellent analytical and project management skills
Excellent written and verbal communication skills; strong active listening, good self-awareness, recognizing impact on others and ability to manage boundaries.
I. Application of Knowledge and Skills:
Work with strategic partnerships to create recruitment and retention strategies for hard to fill vacancies
Document progress and results of projects through methods such as case studies and other methods.
II. Planning, Productivity, and Decision-Making
Effectively prioritize own work to complete job responsibilities; Display ability to adjust priorities based as needed
III. Teamwork
Demonstrate an ability to work well with- and manage a team of approximately 3-6 staff, including managers, field coordinators, administrative assistants, and trainers
Demonstrate an ability to work well with union officers, union members, funding partners, employers, and other labor-management partners.
IV. Fundraising
Complete and coordinate all aspects of the grant application process.
V. Work Environment and Transportation
Valid driver's license and access to an appropriately insured automobile as needed to get to meetings, events, and program locations.
WHEN APPLYING: Be sure to indicate that you saw this information at UNIONJOBS.COM.