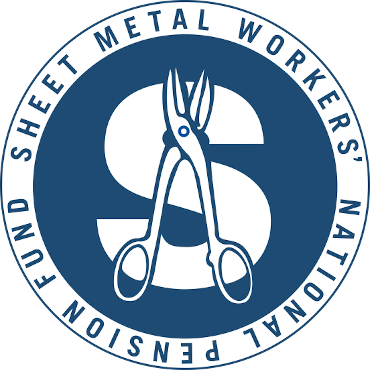 Sheet Metal Workers National Pension Fund

Contribution Compliance Auditor
Based in Falls Church, VA
POSITION TITLE: Contribution Compliance Auditor
DIVISION: Operations – Compliance Team
PAY RATE: Salaried
POSITION SUMMARY:
The Contribution Compliance Auditor is a member of the Compliance team. The team's responsibility is to ensure employers are compliant with their obligations to the National Benefit Funds consistent with the Collective Bargaining Agreements, SMART Constitution, Collection Policies, Trust Documents, and Plan Rules. The Contribution Compliance Auditor is responsible for performing payroll compliance audits of participating employers in the SMART National Benefit Funds. The incumbent will work independently and as part of a team and the position requires significant travel and extended hours. Effective and tactful communication will be necessary with all levels of management, participating employers, local unions, executives, and other interested parties; while being able to effectively explain CBA and Plan rules, audit requirements and reporting issues.
ESSENTIAL FUNCTIONS:
Perform payroll compliance audits using payroll, tax and other personnel records
Effectively communicate with employers to obtain required information for payroll audits
Critical thinking to resolve complicated issues presented during the performance of an audit
Attention to detail to ensure thoroughness and accuracy by evaluating particular nuances of each participating employer's participation in each fund
Research payroll records, reports and Collective Bargaining Agreements
Prepare detailed audit reports and results for a number of Funds
Schedule and manage travel for on-site audits as appropriate and approved by Audit Coordinator or Audit & Delinquency Manager
Maintain electronic files for audits containing all work papers, supporting documentation and correspondence
Collaborate with other departments on CBA or reporting issues that require review or follow up
Perform additional assigned responsibilities required to support the Fund's audit program and Operations.
EDUCATION, EXPERIENCE AND SKILLS REQUIRED:
Bachelor's degree in Accounting, Finance or Business Administration
1 – 3 years of compliance audit or related experience, preferably with defined benefit plans.
Strong working knowledge of Microsoft Excel, Microsoft Word and other Microsoft Office programs
Ability to identify, analyze and solve problems independently
Ability to work independently and in a team environment
Ability to communicate effectively, both orally and in writing.
Strong verbal and interpersonal skills.
Able to handle multiple tasks and prioritize responsibilities while paying special attention to detail.
Ability to handle sensitive situations professionally and confidentially
Very high attention to detail
Strong accounting and mathematical aptitude.
Experience with or knowledge of payroll systems and/or Collective Bargaining Agreements is a plus
Ability to handle multiple projects and be flexible
Must be willing to travel up to 50% throughout the United States and Canada
NOTIFICATION PROCEDURES:
If you are interested in applying for this position, please send a copy of your résumé to Kristin Bruck.
CONTACT:
Kristin Bruck, Human Resources Director
Email: kbruck@smwnbf.org
WHEN APPLYING: Be sure to indicate that you saw this information at UNIONJOBS.COM.