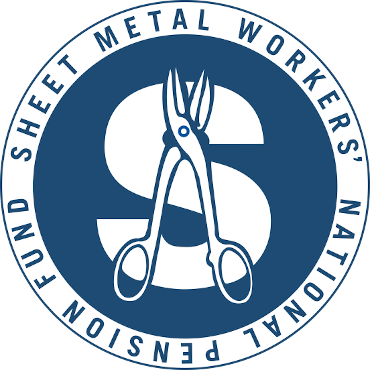 Sheet Metal Workers National Pension Fund

Administrative Specialist
Based in Falls Church, VA
POSITION TITLE: Administrative Specialist
DIVISION: Operations – Pension Benefits
PAY RATE: Hourly, Level 2
POSTING CLOSING DATE: Friday, April 23, 2021
POSITION SUMMARY:
The Administrative Specialist directly supports Operations functions by performing administrative duties. This includes preparing documents, filing, tracking, scanning documents, document management, maintaining databases, photocopying, , supporting team requests, tracking application status, and coordinating administrative services. The Administrative Specialist is part of a team environment and will be cross trained in Billing and CBA areas to create a well-rounded understanding of the Plan operations.
ESSENTIAL FUNCTIONS:
Provide administrative support for day-to-day activities.
Communicate the terms of pension benefits, including payment methods and adjustments and the collection of any overpayments.
Ensure all required information has been received by and from Participants or Beneficiaries to initiate payments.
Accurately enter information into database to initiate and maintain payments to Retirees or Beneficiaries.
Maintain files of correspondence and other records.
Document Management - create documents in appropriate format, process documents for proper execution, track pension application status, scans, duplicate and archive and file documents.
Handle daily departmental mail and provide telephone/switchboard relief.
Work on various projects as needed.
Assist team members and cover for another employee due to absence or increased workload.
Perform additional assigned responsibilities required to support Operations.
EDUCATION, EXPERIENCE AND SKILLS REQUIRED:
Qualified candidates will possess a high school diploma or equivalency; Bachelor's degree strongly preferred and a minimum of two years' administrative experience.
Proven track record of exceptional performance in providing professional customer service.
Able to communicate effectively, both orally and in writing.
Strong verbal and interpersonal skills.
Able to work independently and within a team environment.
Able to handle multiple tasks and prioritize responsibilities while paying special attention to detail.
Demonstrates strong analytical and problem-solving skills.
Strong mathematical aptitude.
Able to use office equipment such as computer terminal, PC, printer, copier, calculator, scanner, fax machine and multi-extension telephone.
Familiarity with Microsoft Office software.
PHYSICAL DEMANDS:
The physical demands described here are representative of those that must be met by an employee to successfully perform the essential functions of this job. While performing the duties of this job, the employee must have full range of motion, must have the ability to reach and lift from side to side and have the ability to push and pull. The employee must have the ability to move between their workstation and the file cabinets. Also, the ability to lift and handle large document files up to 30 lbs.
CONTACT:
Kristin Bruck, Human Resources Director
Email: kbruck@smwnbf.org
Phone: 703-739-7087
WHEN APPLYING: Be sure to indicate that you saw this information at UNIONJOBS.COM.