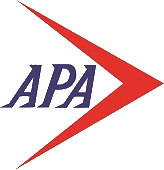 Allied Pilots Association

Negotiating Department Coordinator
Based in Fort Worth, TX
(near DFW)
POSTING OF JOB VACANCY NOTICE: Posting Notice: 2022-6-24
Job Classification: Negotiating Department Coordinator
Salary Grade: 6
Non-Exempt: APSEA
Immediate Supervisor: Director of Pilot Negotiations and Contract Administration
Hiring Director: Mark R. Myers, Director of Pilot Negotiations and Contract Administration
QUALIFICATIONS
Associates degree or higher.
Excellent listening, writing, and verbal communication skills.
Ability to type 65 words per minute and accurately take notes during meetings involving many people.
Experience with Microsoft software programs, including Word, Excel, Outlook, PowerPoint.
Strong organizational and administrative support skills.
Ability to maintain a professional demeanor during crucial meetings and negotiating sessions.
Ability to manage large number of documents and develop document version control tracking systems.
Knowledge of document management and retrieval systems with demonstrated experience with SharePoint and ability to work as a SharePoint specialist; experience with Knowledge Management platforms a plus.
Experience working in legal, airline, or negotiating environments or in the labor field preferred.
Ability to work flexible or extended hours depending on meeting schedules and work requirements.
Court-reporting or short-hand experience a plus.
JOB DUTIES AND RESPONSIBILITIES
Provide administrative and logistical support to the negotiating director, Negotiating Department, and associated committees, support coordination of department and committee activities and work.
Serves as administrative assistant to the negotiating director.
Act as the primary note taker at and during bargaining sessions and other meetings, including but not limited to internal APA meetings and meetings with American Airlines.
Summarize, create, and categorize negotiating notes. Track, log, and preserve negotiating notes, APA and AA negotiating proposals and developing contract language, and create and control a document version plan.
Serve as a SharePoint or other KM platform specialist organizing large volumes of information and documents. Arrange, store, and retrieve negotiating documents and ensure the documents are accessible to the Negotiating Committee and negotiating department staff.
Maintain a collective bargaining agreement (CBA) master document folder and update the folder as necessary with letters of agreement, settlements, and other documents which affect the CBA.
Coordinate with the APA IT Department related to guidelines and support for handling and managing documents and to ensure proper storage and preservation of documents.
Knowledge of and ability to use legal databases and search engines and summarize information.
Work professionally and closely with the negotiating director and staff, Negotiating Committee, as well as other APA committees and staff, and professionally interact with American Airlines personnel and representatives.
Perform other duties as directed by the Director of Pilot Negotiations and Contract Administration.
Apply To:
Mark R. Myers, Director of Pilot Negotiations and Contract Administration
14600 Trinity Blvd., Suite 500, Fort Worth, TX 76155;
mmyers@alliedpilots.org
This posting announcement is made in accordance with Section 4.5(a) of the Collective Bargaining Agreement between the Allied Pilots Association and the Allied Pilots Staff Employees Association.
APA is an equal opportunity employer.
WHEN APPLYING: Be sure to indicate that you saw this information at UNIONJOBS.COM.