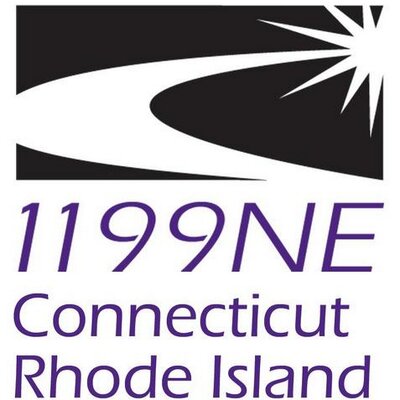 New England Health Care Employees Union
District 1199 SEIU

Power and Strategy Project Coordinator
Based in Hartford, CT
About Us:
District 1199 SEIU is a bold, democratic Union with a long activist tradition. In his remarks at 1199's Salute to Freedom in 1968, Dr. Martin Luther King, Jr stated "Local 1199 represents the authentic conscience of the labor movement." Over the past 25 years, we have used strategic campaigns and direct action to form unions, win significant victories for employees, and demand improvements for sick, elderly, and needy patients in nursing homes, state direct care and mental health facilities, hospitals, and other health care centers. In recent years, we've won a $15/hour standard for thousands of low-wage workers through militant direct-action campaigns, fought racism on the job, campaigned for progressive policy in the state legislature, and engaged in the community around a variety of social justice issues.
The majority of our members and staff are women, people of color, and/or immigrants. A key guiding principle of our Union is to facilitate and stimulate the broadest possible rank and file participation in the formulation and execution of the program of the Union. Holding with these principles, 1199 organizers work to activate and develop a diverse body of leaders to use their collective power to demand respect and improve conditions in the workplace.
In these challenging times, when so much wealth and power is concentrated in the hands of so few, we believe it is more important than ever to unite health care workers and the working class as a whole together with the broader political and social justice movement to achieve respect and dignity, economic and racial equality on the job and in our communities.
Power and Strategy Project Vision for Position
District 1199NE will be teaming up with the Labor Center at the University of California, Berkeley for a two-year project laser focused on building more power for the fights to come, be they contract fights, organizing campaigns, or legislative sessions and elections. The team, which will include other unions, will be collaborating to produce a manual and a training curriculum for how workers and the poor can come to better understand and successfully navigate the official, complex structures of power that socially embed every labor market, as well as the less visible, often hidden power structures impacting their lives. Most important, the effort seeks to build an approach that leaves no power on the table.
Responsibility, Authority and Accountability
The Power and Strategy Project Coordinator will be the key driver of the project at District 1199NE. The primary skill set is that of a seasoned organizer ready for a challenge. This position will work with a broad team of organizers, but also with researchers and the political program.
Tasks include:
Conducting one-on-one interviews, roughly 100, with key stakeholders in the region conducting semi-structured in-person face-to-face interviews with journalists, policy makers, and many others who have pieces, but not a full picture, of a regional labor market power structure analysis.
Summarizing findings from interviews based on a specific methodology which the organizer will be taught.
Managing, organizing, and tracking interviews.
Coordinating and analyzing the data gathered from members and workers throughout the local union, and matching it against our learnings about where key sources of informal power lies.
Coordinating, prepping and developing worker leaders own capacity to go out and meet the key people in the power structure they are connected to, once we better understand the informal power structure. The process of developing the power structure analysis is iterative as we chart the members and workers many points of connect to it—such as ministers and imams—to the decision holders.
Designing escalating actions
Required skills and experience:
Inspires, motivates, and moves workers.
Effectively communicates the vision of the Union and plans to workers and their own natural allies.
Identifies issues important to workers and their own natural allies.
Interprets and uses these issues to convey a sense of urgency.
Develops increasing commitment from leaders, both worker and informal community leaders.
Understands the employer campaign elements and can be ahead of it.
Can lead a piece of a campaign like a HV Blitz, GOTV, Phonebank or debrief.
Contributes positively to developing plans/strategic thinking.
Ability to pace the work and meet deadlines.
A good attitude, flexibility, creativity, and a desire to work collaboratively.
Hours
Full-time starting January 2023 through December 2024.
Salary & Benefits:
Competitive salary depends on experience. This job includes a generous benefits package including pension and health insurance
To Apply:
Send cover letter and résumé to:
Katie Bordonaro
77 Huyshope Avenue, Hartford CT 06106
Email: kbordonaro@seiu1199ne.org
Fax: 860-251-6049
WHEN APPLYING: Be sure to indicate that you saw this information at UNIONJOBS.COM.