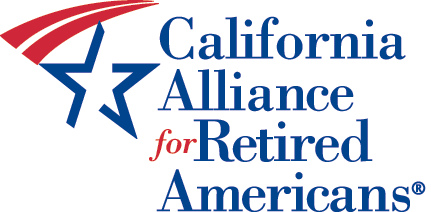 CARA
California Alliance for Retired Americans

Northern California Organizer
Based in Northern California
(some travel required)
Title: Northern California Organizer, California Alliance for Retired Americans (CARA) – Full time position
Special Knowledge, Skills and Abilities Required.:
Demonstrated experience in grassroots and political campaigns. Ability to work with a large volunteer corps of activists. Experience working with seniors and people with disabilities, and on senior issues is highly desirable. Bi-lingual in a language other than English would be extremely helpful, but not required. Familiarity with on line tools such as zoom, social media platforms, etc.
Building for Action:

Assist the Executive Director, Board of Directors, CARA Staff, and activists with identifying and recruiting CARA affiliates and activists; work in collaboration with CARA Board and Staff.
Work with existing CARA leadership to develop and execute an organizing plan to strengtben the CA Alliance grassroots program and structure – specifically the CARA Action Team (CAT) Program;
Assist in carrying out CARA's educational and legislative program in Northern California (Bay Area, North State);
Work with other key groups in Northern CA to coordinate efforts and build a grassroots movement in the area

Promote Legislative Agenda:

Work with affiliates, CAT teams, leaders and interested individuals to chair meetings, speak at rallies, demonstrations and press events; visit, write or call legislators and speak publicly about the importance of the CARA's legislative agenda (on Statewide and National issues)
Draft Press releases, talking points, statements;
Assist with turnout for Lobby Days, rallies, press conferences;
Coordinate state efforts on special projects, health reform, long term supports and services, housing, etc.
Design educational presentations for Board members and leaders to share with their members
Provide educational literature to affiliates and individuals;

Fundraising:

Promote membership with California Alliance (organizational and individual);
Support fundraising efforts designed by CARA and help with implementation such as special events with ticket sales, ad sales, raffle sales, etc.

Other Duties as assigned
REQUIRED KNOWLEDGE AND EXPERIENCE
Ability to enjoy the work! And experience or ability in:
Work with seniors, labor, and other social change movements;
Legislative and administrative advocacy;
Strategic thinking;
Strong written and oral communication skills;
Policy research and analysis;
Supervisory experience demonstrated ability to lead a team;
Relationships with senior organizations and progressive allies, particularly those with a focus on racial justice and building power for low-income or disadvantaged communities;
Experience working in fast-paced, high-pressure environments;
Attention to detail with the ability to balance multiple tasks;
Proven track record of advancing an agenda;
Proficient with computer software programs; and
Graduate degree preferred.
REPORTING STRUCTURE
Reports regularly to the Executive Director and works closely with the CARA Action Team leaders in Northern CA, the Board of Directors and members and affiliates.
WORK ENVIRONMENT
Will telecommute for much of the job, and as COVID-19 safety protocols permit, travel to the Northern CA CARA Action Team meetings when they meet in person (otherwise they will meet via zoom). Some travel to CARA Affiliates in the Northern part of the state, conferences, and meetings. Some time spent in the Capitol with CARA members.
Travel Requirements: The position of the Northern CA Organizer will require occasional and sometimes extended travel throughout the region. The candidate will be reimbursed in accordance with CARA's travel policy. Some travel to the Central Valley and Southern CA for staff meetings, board meetings, legislative visits to the State Capitol.
SALARY AND BENEFITS
Compensation – This is a full-time position. Salary range from $70,000 to $75,000 will be based on experience. Deadline for application is April 4, 2023 or until position is filled.
Seniors, people with disabilities, Black, indigenous, people of color are strongly encouraged to apply. CARA is an equal opportunity employer.
The following Benefits are available:
Health and Dental benefits.
Annual Leave will not accrue until having completed six (6) months of employment from the date of hire. Then, annual leave will accrue at the rate of 1 1/4 day per month for first 2 years.
Entitled to 13 days sick leave
Benefits include paid Holidays (12 per year)
To Apply:
Please submit a cover letter and résumé to: personnel.cara@gmail.com, with Northern California Organizer Application in the Subject line. The cover letter should include an explanation of your interest and relevant skills for the job.
Send résumés & cover letter to:
California Alliance for Retired Americans
P.O. Box 23754, Oakland, CA 94623. (No phone calls, please).
Email: personnel.cara@gmail.com.
WHEN APPLYING: Be sure to indicate that you saw this information at UNIONJOBS.COM.