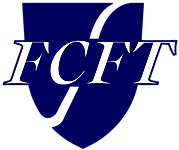 Fairfax County Federation of Teachers
AFT Affiliate Local 2401

Organizing Director
Based in Springfield, VA
The Fairfax County Federation of Teachers (FCFT) seeks an experienced, dynamic, passionate Organizing Director who has demonstrated success in leading staff and directing resources.
Our ideal candidate would possess strong, collaborative management skills with a background in education, public policy, public sector organizing, and labor relations. As Virginia enters new territory with collective bargaining, we are seeking an organizing director who will work jointly with membership and staff to continue to build a strong union for Fairfax County Public School employees. FCFT is a local affiliate of the American Federation of Teachers.
Position Description and Responsibilities
The Organizing Director is a key advisor to the FCFT President and over-sees the day-to-day activities of the FCFT organizing staff in collaboration with the management team. The Director will report directly to the President and elected Executive Board. Primary duties include over-sight of the organizing department, staff development, monitoring of organizational operations, resolving problems that arise, attendance at prescribed internal and external meetings, and tracking of activities as posted on the internal calendar.
(This section provides a general summary of the most significant job duties performed. It does not explain in detail every single duty performed.)
Manage and oversee the administration, communications, budgeting, governance, organizing and member outreach, legislative advocacy, and organizing plan for the Local.
Monitor policies, regulations and procedures of the Fairfax County Public School system that impact members and have a working knowledge of the educational and personnel requirements of the Virginia Code.
Develop and implement contract and other issues campaigns within local unions. This may include on-the-groundwork to recruit and train action teams and mobilize workers.
Develop and implement workshops and trainings on internal and external organizing and on leadership development for fellow organizing staff and well as member-activists.
Develop school site internal organizing campaigns.
Experienced in organizing, collective bargaining and representation. Able to adapt to the collective bargaining process, as it is developed and implemented within the Fairfax County Public Schools. Ability to negotiate contracts, advocate on behalf of members and resolve disputes.
Has familiarity with strategic planning.
Keeps sensitive information confidential; remains cool under pressure, and exhibits leadership skills within and without the FCFT organization.
Develop and maintain external relationships on behalf of FCFT with elected officials, employees of FCPS, the general public, and other public/private organizations is essential.
Should be able to step-in and train other staff members, most particularly in the area of membership organizing
Identifying and developing new workplace leaders to participate in organizing efforts
Coordinating with members and potential members to gather information that is useful in identifying opportunities for membership growth and mobilization
Coordinating with and involving community allies in organizing campaigns.
Must be available and willing to work extended hours per day or per week, including weekends and holidays, as necessary to meet its business needs. Must be willing to travel as needed to Richmond or other locations.
Performs other duties as assigned.
Qualifications
Bachelor's Degree or 5 years of organizing experience in a unionized setting.
Strong oral and written communication skills.
Ability to organize, prioritize and coordinate multiple projects at once.
Shows initiative and sound judgement with an understanding of public policy.
Demonstrates professionalism and instills trust in others.
Preferred Candidates will have:
Experience in labor/union, community, student, civil rights, or environmental activism or organizing is highly preferred; training will be provided for the right individual.
Prior experience in comprehensive campaigns
Willingness to work with people from diverse cultures and backgrounds.
Experience as an educator
Reliable and insured vehicle/auto
Valid driver's license
Reliable cell phone and plan
High School diploma or equivalent
Public Sector organizing experience is required.
Physical Requirements: In compliance with the Americans with Disabilities Act (ADA), the following is provided for the position: Involves analytical and problem-solving skills Written/oral communication skills Use of a computer keyboard Sitting/standing for long periods and ability to travel by various means, e.g., train, plane, automobile. Proud to be an equal opportunity employer and is committed to an inclusive and diverse work environment free of discrimination and harassment. We believe that in order to achieve our purpose of creating a better way to live, we must recruit, develop and retain employees with a wide range of backgrounds, experiences and perspectives and create an environment that encourages all voices to be heard, understood and appreciated. With this we know we can do great things. We value diversity at all levels. (EOE – Minorities/Females/ Protected Veterans Status/Disability Status/Sexual Orientation/Gender Identity)
Salary and Benefits:
Salary is commensurate with experience. Paid leave, health benefits and 401k are included.
How to Apply:
Please submit a cover letter describing why you want to work for an education union, and specifically FCFT, a résumé and 3 references including contact information and relationship to: hresources@fcft.org, with subject line: FCFT Organizing Director Application
FCFT is an equal opportunity employer and encourages all qualified applicants to apply. The organization strives to eradicate all forms of oppression and achieve equity for all. Equity, diversity, and inclusion are essential organizational goals which are incorporated into the hiring process. All applicants will be assessed with consideration of their understanding of institutionalized oppression and strategies for addressing it.
WHEN APPLYING: Be sure to indicate that you saw this information at UNIONJOBS.COM.